Access to capital on the African continent remains more challenging and more expensive than elsewhere on the planet. The continent has a perception as a high-risk environment, and global capital remains cowardly and risk-averse. However, does this perception of risk match the present-day realities of doing business in Africa's more advanced markets? And what can be done to make African investment attractive to global capital?
"Within the African continent, there are investable funds. We have very robust pension funds, particularly in South Africa and now in Nigeria as well. That is some capital but it's still not enough for what we need on the continent, we still not bring more capital from outside of the continent into Africa.
One of the key areas for AFC going forward over the next five years is how to de-risk African infrastructure for institutional global capital. How are we able to make African investment attractive to global capital? We do that by building a coalition of investors. We are looking at how to work with a coalition of investors from across the globe for African investment opportunities. We think it is improving. We've always had the development finance institutions investing in the continent, but increasingly we are seeing China invest in the continent. Particularly to extract resources and export them to China. They're also interested in fuel and infrastructure to support trade.
We've also increasingly seen interest from Middle Eastern investors and now we're seeing European pension funds and insurance companies take an interest in Africa through the products we're putting in place. We've found that there is a growing market of these investors in the continent and that's something we'd like to pursue in the future. We are attracting investments from across the globe."
"We must firstly identify countries where investment is encouraged. Africa is a massive continent with many different countries. You have to be selective in how you go about it so that that benefits are visible and you can grow. 
The best people to sell Africa are people like us who have been operating for up to a hundred years in some jurisdictions. 
The thing is, you have to be present in that country to understand the opportunities and how to operate. If you've been there for a long time, then you know what to do and how to do it. Identify the projects and opportunities in a bid to unlock it. Open up markets and have an international presence. Investors are looking for returns. I think the opportunities are there.
There are a lot of investors out there with emerging market portfolios. We must bring it together. We must identify investors on the outside and the players in Africa, and bring it all together."
"We still have much to do when it comes to de-risking Africa. If we look at the continent as a whole, we need to sell ourselves better and educate international investors and global players. Africa is changing in terms of macro-stability and education levels found in individual nations. We need to ensure that resources are being allocated towards education and the necessary skills are being developed in order to achieve and sustain economic growth for Africa.
From a Namibian perspective, apart from macro-stability, we need to move to micro-level and make sure we ease the cost of doing business. When we interact with foreign investors, we should facilitate the process of investment so not too much time and resources are spent in navigating through bureaucratic processes. 
Global capital will shy away from Africa unless we fully comply with international anti-money-laundering regulations. In Namibia, we have gone far in terms of putting the needed laws in place for a robust and regulated financial system with minimal risk of having issues with AML."
Ipumbu W. Shiimi, Governor of the Bank of Namibia
"Technology is continuously helping to develop our capital markets and therefore change how Africa is seen as an investment destination.
Across Africa, we are working together to invest more in the financial services industry and strengthen our banking and insurance services. This process helps attract investors from and into the continent. Technology is at the centre of improving efficiency, wealth creation and communication.
African people should not be underestimated for how well they adapt to technology. We embrace change very quickly and improved communication on the continent will contribute to better education, better analysis of the data gathered and better relations with investors."
Babalwa Ngonyama, CEO of Sinayo Securities. South Africa
"Africa has two main things working for it. It has a youthful population and a large growing market. The continent also has a huge advantage because most African nations have real interest rates.
The developed world has negative interest rates, unlike the Africa markets. Africa, therefore, is a place where investors are increasingly paying attention to. Investors are beginning to see the continent as a place where their capital will be safe and can yield good returns."
Anthony Wilmot, CEO of Equity Express Securities Exchange. South Africa.
"Africa has what it takes to prosper. This can be fast-tracked by the integration of various African economies. There are a lot of opportunities for joint investment and growth in tourism, export/ import business, and many other industries. The challenge we have in Africa is the attitude of individualism where each country wants to run its affairs separately. Integrating economies has worked very well in the Euro-zone, and I hope Africa can learn a lesson from that.
Though Africa has a lot of opportunities for growth in sectors such as agriculture, cross border business, and mining, there is the risk factor to consider. As a continent, we need to get it right in our risk control measures so that we gain the trust of the rest of the world. We need to get on top of the corruption and money laundering so that we can attract capital to our continent.  The de-risking also has to involve individual investors doing their due diligence before investing. They have to research any organisation before investing. They have to check how well run it is and if the necessary controls are in place. 
It is also important to evaluate a country before setting up shop. The most business-friendly and stable countries attract the most capital, and other African countries seek to learn from them. One of the shining lights of the continent is Rwanda. Just twenty-five years after one of the bloodiest genocides in history, the country has taken an amazing turn around. This is because of their able president and his vision-driven government."
Mr Sarel Van Zyl, CEO of First Rand Namibia
"One of the key drivers in a developing economy is Foreign Direct Investment (FDI). There are some enablers around FDI that many African countries understand. They are recognising the need for a proper legal framework, ease of doing business, amongst other things. 
Many of the most resourceful African countries completely understand the enablers to FDI, and are trying to set up enabling environments for investment. I believe that most African countries are becoming very commercially focused, which is critical for this continent."
David Polkinghorne, Managing Director of Grindrod Bank, South Africa.
"Africa needs to define what it wants to give to the world when dealing with foreign powers. We have rid ourselves of selfish people among us who corrupt the system by seeking kickbacks. Without these kickbacks, projects stall and little development is seen. 
We must also avoid a situation where foreign actors try to dictate the terms of engagement. Africa, unfortunately, has fallen into that trap many times. Our leaders are easily influenced by foreign investors to make decisions that are not the best for the people. This leads us to get into bad deals that end up shackling us for decades. Countries like Zambia and Kenya might reportedly lose national assets because of badly structured loan deals they got into.
It is now time for our youth to say enough is enough and take charge. Our senior citizens have failed to protect our continent and the time for change is now. Just like Donald Trump is putting America first, we are putting Africa first."
"The risk people associate with Africa is more perception than reality. We at Wari, for example, have handled hundreds of millions of transactions, and are moving millions of funds across the continent. The nonperforming loan ratio is almost zero which is very good. The negative perception of Africa is maintained by the unfortunate fact that we don't control our economic information. Foreign actors who want Africa to remain to be viewed as overly risky will deliberately put out this information.
Top economic organisations disregard data from the informal sector. The economic numbers they put out about Africa only consider what they call the African "formal sector". This "formal sector" makes up only about five per cent of the local economy's makeup; the rest is dismissed as the informal sector. So if they are excluding ninety-five per cent of our economic makeup in their analysis, how can they properly perceive African risk? We must, therefore, organise our economic structure and collect our own data. The current structures leave our countries economically poor while the locals are not actually poor. The toxic culture of individualism that shapes our economic structures must be replaced by a culture of merging our resources and energies for prosperity."
Kabirou Mbodje, CEO of Wari. Senegal.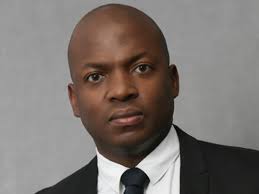 "For Africa to realise its potential, we need proper infrastructure. Energy infrastructure is an essential need for a vibrant economy besides food and water. Hulisani is, therefore, committed to growing the energy space to suit the continent's needs. We have a young population that is growing quite rapidly through solutions that improve energy much quicker than the conventional ones. Our role as a company is to help provide clean energy that is affordable and deployable as soon as possible. Hulisani in Venda means to nurture; we go by that name since we recognise that energy growth is a long term process despite the immediate pressure. This firm invests in energy generation, transmission, and other energy services.
Africa has always grappled with governance issues. I see us soon overcoming this challenge and experiencing steady growth through investing in infrastructure and human capital. When I speak to representatives of companies from France, Spain, China, and the U.S, it's clear that they see Africa as the place to be. Fifteen to twenty years ago, there was no need for a process of replacing fixed line communication. Mobile communication took off immediately and quite quickly. The same can happen when it comes to energy. We can easily harness the potential of renewable energy by building plants wherever needed. The solar, wind and hydro resources can provide the boost necessary to power Africa towards industrialisation."
Marubini Raphulu, CEO of Hulisani Limited, South Africa.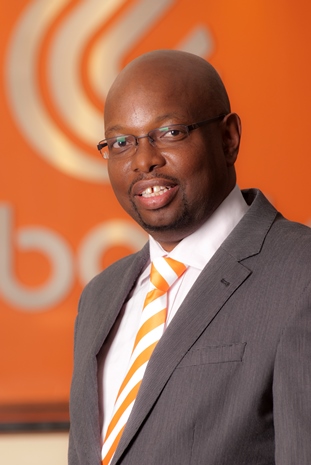 "Africa has to be de-risked by building the right human capital. Investors will only be interested in Africa if they are sure that the right people are available to take care of their investments. Having properly skilled professionals will also solve other problems as well such as corruption and the poor enforcement of punitive laws.
As a bank, we are alive to the social and economic impact that supporting small businesses can have. We are the perfect partner for small businesses because we have similar goals with them. Small businesses are all about trying to grow their businesses, while big corporates are all about cutting costs. We, therefore, share common ground and common goals with small businesses. Ubank wants to be known as a bank that SMEs in South Africa can trust. We want to grow by investing in technology, and introducing new products. We then plan to scale our business into other Southern African nations such as Botswana, Mozambique, Namibia, and Lesotho.
The more any country can have its SMEs succeeding through the provision of an enabling environment, the more the economy will remain vibrant. Every economy needs infrastructure built and jobs created, small businesses are key drivers for the realisation of this."
Luthando Vutula, CEO of Ubank. South Africa.
"South Africa recently had the honour of being named the second most transparent financial environment on the continent. I would echo this because I was pleasantly surprised when I arrived here many years ago. My pre-disposed ideas were dispelled by how well developed the financial structures were over here. Those standards have been maintained to date because we still have a robust regulatory environment. Our regulator is moving towards the Treating Customers Fairly (TSF) standard, which is the standard in most jurisdictions. Achieving this standard would be remarkable since we are still in the teenage years of our regulatory environment.
The right regulatory environment does not erase the fact that there is still a significant risk factor. When I go overseas, I find myself having to talk about South Africa's geopolitical risk more than the opportunities and compliance structures. The continent still struggles to shake off the ghosts from its past. It is yet to attract the right skills and the right investments. Various national institutions, therefore, need to come together and develop the governance architecture required to encourage foreign direct investment (FDI). Investment funds are always flying around looking for a home. Unless we can create the right structures to attract FDI, the funds will find their way elsewhere. The risk factor has to be adjusted downwards to be in equilibrium with the reward, and we will see more FDI coming our way."
Richard Rattue, CEO of Compli-Serve. South Africa.
"The perception of risk in Africa has is exaggerated. The negative historical portrayals of Africa that we are still fighting against have everything to do with it. It has been so bad that even when there are clear opportunities for investment in Africa, potential investors shy away because of a perceived risk. Most of their concerns are unfounded because many African investments have a risk-adjusted return that is better than many investments overseas. Africans must lead the way by investing in Africa first to dispel the exaggerated perception of risk that keeps out FDI. When we invest in our continent successfully, foreign direct investors will also be interested in joining in.
As a company, de-risking Africa forms part of our core business. We are well placed to offer insurance packages that will help de-risk their ventures. We advise potential investors to take the initiative to explore individual African countries. They should pick the African countries that offer the best opportunity for growth, especially when starting. It is also essential to work with local partners because there are a lot of local nuances one might struggle to get once in a new country. A local touch will give the company a better chance to succeed. Once success they achieve success in a particular country, they can then replicate it across a few neighbouring states. That will give them the confidence to explore more opportunities.
As an institution, we prefer to form bonds with institutional partners. Our institutional partners have to be able to add value to our investment. They could be resourceful in bringing in new possibilities for distribution as well as ideas on how to operate in a partner country. They also have to share the same values as we do. If we do not have that in common with our partners, then there might be conflicts and clashes in the future."
Junior John Ngulube, CEO, Sanlam Emerging Markets.
"One of the ways to de-risk Africa is to improve corporate governance and tax bases. It is alarming that so many companies we try to invest in don't keep a single set of financials.
Their needs to be a unique set of financials and a transparent tax record before we can consider investing. Investing in a business that does not have its financials together raises ethical questions and is very high risk. There is also something to be said about the high number of a family-owned business in Africa. These setups enable the mixing of business and family issues which scare away investors."
Mike Donaldson, CEO of RMB Corvest. South Africa.
"The perception is what is killing Africa, yet it's not the reality on the ground. If an investor comes and expects that there will be corruption, he or she may find it. If you come with the perception that people can not be trusted, it just might become a self-fulfilling prophecy. We have established ourselves as professionals today, using your efforts without cutting corners. The investors need to come with a positive mind that they are going to get partners to work with, without necessarily thinking about the risk behind it. I admit that there is a level of corruption in my country, for instance, but there are still many successful companies that are doing well without corruption.
For example, we are certified internationally for no bribery by Trace International.  Locally, we are a certified and recognised company, free of corruption. That is not enough; you need to walk the talk. The opportunities in Africa are so vast that you don't need underhandedness. For any professional who is coming up, as well as the investors, you need to come with an open mind. The risks are not as high as they used to be, and every African country is asking for direct investment in their countries. Every country is working on making this environment good for investment. Things are changing fast compared to years and decades ago. This is the best time to come and invest in Africa."
"There are a few critical things about doing business in Africa. One of them is you can't show up with a preconception that everyone is corrupt, and you must be unethical to do business. In our many years of operation, we have done business successfully without feeling the need to do anything underhand".
"Secondly, any foreign investor that does not feel confident enough to go at it by themselves would do well to partner with a local player and move through them. Investors must also have patience because though opportunities exist, many industries are still at their infancy, and they might struggle to find the competencies they require".
"The opportunities are there, and there is no doubt about that. You should do a proper search for what you are doing. Most investors like complaining about poor infrastructure, political instability, and poor communication. We should know that the African continent is in a developing process, and therefore you can't expect everything to be like Europe or anywhere else.
"In taking the challenges, I am very confident that the African countries are working on those challenges, which will take some time to come to an end. Those challenges are the opportunities for people who want to do business in Africa, so do not wait for the problems to be over before you start your business".