Under the patronage of Prof. Dr. Mahmoud El-Metini, President of Ain Shams University, Prof. Dr. Ayman Saleh, Vice President for Graduate Studies and Research, Prof. Dr. Hesham Tamraz, Vice President for Community Service and Environmental Development, and Prof. Dr. Noha Samir Donia, Dean of the Faculty of Graduate Studies and Environmental Research, and within the framework of the prior cooperation between the Faculty of Graduate Studies and Environmental Research at Ain Shams University and the German Cologne University of Applied Sciences, steps have been taken to activate that cooperation, said Prof. Dr. Noha Samir Donia.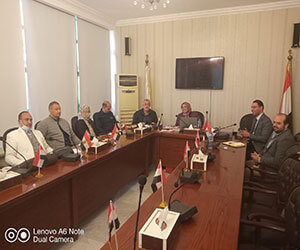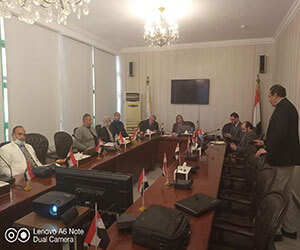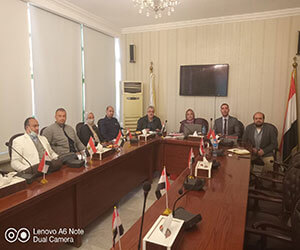 She added that there is continuous cooperation and partnership between the college and the University of Cologne in Germany, especially in organizing a specialized course in urban water security, pointing out that the course is scheduled to be held in the last week of March to qualify cadres from all relevant ministries on the existence of innovative solutions to ensure water security in Egypt in light of the current challenges of water scarcity.
On his part, Prof. Dr. Ali Al-Bahrawi, Emeritus Professor at the Department of Hydraulics, Faculty of Engineering, Ain Shams University, stated that the activation of cooperation came through the work of a master's degree in the field of integrated management of water resources at the Faculty of Environmental Studies and Research, Ain Shams University.
He also added that as part of the cooperation activities, there will be a graduation project to manage the digital transformation in the management of water networks in cooperation with the private sector in order to monitor the water networks.
Read the original article here.