Tourism on the African continent is on a positive growth trajectory. Indeed, tourism numbers on the continent have grown at a rate of 8.6% over the past year as compared to a global average of 7%. When it comes to tourism, Africa is the fastest-growing market in the world.
Despite this, there remain significant challenges to grow the levels of Intra-African tourism, with many of Africa's tourists finding it easier and more attractive to travel to Europe or Asia.
Tourism acts a catalyst to wider economic growth and economic integration. Increased growth and collaboration between Africa's tourism destinations could act as a significant job creator across the continent. Where do Africa's leaders see opportunity in the future of Intra-African tourism?
---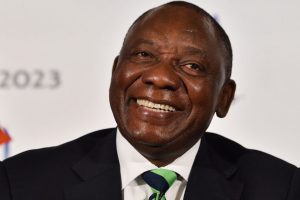 "As the global citizens we all are, we are separated by many things, boundaries and borders. But we are united in our affinity for our love for this great continent, Africa.
This is a sector of our economy that can grow exponentially and I believe we have not reached its full potential. We tend to think of tourism as associated to pleasure motives all the time. But it can also embrace business tourism, education tourism, health tourism and religion. Tourism is the new gold mine.
Africa is pristine. It has beautiful wide beaches, and some of the oldest and diverse flora and fauna. We have majestic scenery from the ancient Sahara Desert to the savannah grasslands of the Masaai Mara and the southern point where the Indian and Atlantic oceans meet. I am proud to say as Africans that we have world-class national parks at the forefront of conservation of rare and endangered species."
President of South Africa, Cyril Ramaphosa
 "Despite its current position as a strategic economic sector on the continent, the tourism industry faces a number of challenges: The high cost of air transport; poor connectivity; and the unfavourable visa regime.
Tourism is about people travelling to other destinations, opening up possibilities of cultural exchange as well as the identification of new business opportunities.
The limited movement of Africans within the African continent has meant that very few, say, East Africans have been to central or West Africa and vice versa, and hence there is no way of knowing what opportunities are being wasted due to this lack of interaction.
Promoting intra-Africa tourism could, therefore, catalyse the generation of opportunities within the context of the AfCFTA."
Dr Geoffrey Manyara, Economic Affairs Officer at the United Nations Economic Commission for Africa. See full article at The East African.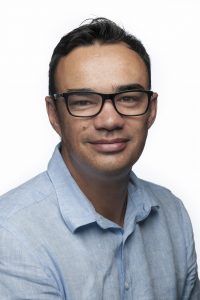 "The answer is simple, we need to work together and we need to make the accessibility into our countries unchallenging for tourists, because ultimately the success is determined by the market and how many tourists go to your country. We need to ask; how do we make it as easy as possible to visit our countries? 
We have success stories in Africa we need to move away from looking at examples in Singapore or Malaysia and look at African miracles such as Rwanda.

It is quite simple we need to sit together take the national agenda of the table and put the regional agenda at the top of the discussion and ultimately focus on the ease of accessibility for tourists to visit our beautiful region." 
Mr. Gys Joubert, CEO of Gondwana Collection, Namibia.
"Awareness is key.
The tourism industry still relies heavily on consolidators to create packages which then gets presented to the public. We need to provide information ourselves around the areas that need exposure.
There are that are breathtaking areas that remain untapped in Zambia. These areas need to be exposed globally and locally to drive both intra-African tourism and international tourism.
I believe another step Mahogany and other airlines need to take is to not only sell ourselves as airlines but also start selling the areas we go to. We have the capability to bring tourism to these areas with our knowledge and the exposure we can generate."
Dr Jim Belemu, CEO of Mahogany Air. Zambia.
"The first thing we should do in Africa as a continent is to get rid of the colonial borders. Because Africa is one. We don't need these borders that are created to control us. Many of the recent developments in Africa are a precursor of having a continent acting in Unison.
Infrastructure is key. We need to connect all of Africa by reliable roads. Then we need reliable connections with Airlines, and good air communication among African countries.
There is a lot of negativity in the media today about Africa. It is our responsibility to clear the air and ensure Africa is seen for its fantastic beauty and resources."
Elishilia D. Kaaya, CEO of Arusha International Conference Centre
Read: Tanzania's Big Five: Why Tanzania is an African Leader for Meetings, Conferences and Business Tourism
"Africa is increasingly important. Previously we had focused mainly on South Africa and maybe neglected other parts of the continent, but since last year Kenya Airways has come in with five flights per week. With Kenya Airways and Air Mauritius flying from the continent, we are developing various strategies for growth.
You have around 1 million Europeans who come to Kenya for safari. It is possible for Mauritius to provide an extension to that trip and bring those Europeans here for a different experience. We are looking at the possibility of dual destination marketing, which is something the tourism industry is having a lot of success with around the world.
Secondly, you have a growing market from Kenya itself and other African countries such as Botswana. We have been targeting these markets with more roadshows and high visibility campaigns.
My objective is to grow the market consistently. We are not looking for sudden leaps; it must be consistent."
Arvind Bundhun, Director of the Mauritius Tourism Promotion Agency
Read: The Mauritius Top Five….Beyond the Beach!
"In line with the vision of the African Continental Free Trade Area (AfCFTA), Intra-African trade is key to our strategy as a nation and Intra-African tourism has a role to play.
In tourism, what we will do is establish linkages with our neighbouring countries. In the past months, we have visited South Africa and carried out market activation in South Africa. We met with many of the ambassadors based in South Africa as it really is a gateway for international visitors to flow into eSwatini.
60% of our tourists come from South Africa, and 30% come from Mozambique. This clearly shows we need to not only retain that market but continue to grow it. Another goal is to ensure that when South Africans come into the country they are spending more time here.
Eswatini is very big on culture. We are looking at creating a culture carnival in 2020 which will integrate the African continent, and also be attractive to the overseas markets. We look to create the type of events and experiences that will be attractive to tourists from the SADC region.
To link up the continent further, we do wish to see an increase in direct flights to our country.
Visas do remain an issue. Tourists do not have visas and borders in their mind when they traverse the continent. Tourists also want to travel to several countries to enjoy different and distinct experiences in each country.
We want to align our visa systems with our neighbouring countries. With South Africa and Mozambique we would like to get to the point where there is free movement of people within the countries. There is talk now of a SADC visa, and with AfCFTA desire is for trade and tourism to flow seamlessly across the continent. I do believe steps will be taken with AfCFTA to ensure the continent opens up."
Linda Nxumalo, CEO of Eswatini Tourism Authority
"In Limpopo, we are ideally positioned as we border Botswana, Mozambique and Zimbabwe. Just by our mere geography, we are an ideal gateway for fostering Intra-African tourism.
Business tourism and the conferencing industry should be at the centre of growing cross border trade and visitor numbers. There needs to be increased dialogue and communication between CEOs to raise awareness of the opportunities that exist in neighbouring countries for conferences and events and to develop the industry in partnership."
Ms Nomasonto Ndlovu, CEO of Limpopo Tourism Authority, South Africa.
"Intra-African trade will increase if our regional organisations bring countries together by setting up tourist exhibitions. Such a move would give different countries an insight into what their neighbours have to offer. We spend a lot of money and time going to the ITB Berlin trade show, for instance, and don't have the same energy for our exhibitions. 
If we increase our appreciation for home-grown events like the Durban Tourism Indaba and develop more such events, our domestic tourism numbers will begin to look up. Wealthy Africans love to take trips to Europe and America. Part of the reason well-to-do Africans leave for such destinations is because they are not aware of what different countries in the continent can offer. I believe that it is up to our regional bodies like ECOWAS and SADC to strengthen their marketing initiatives while coordinating with the African Union. 
All African countries must come together to offer what they have to each other. That can only be possible through an Africa-wide exhibition that captivates and educates."
Sehlabaka Ramafikeng, Acting CEO of the Lesotho Tourism Board.
"We increasingly see a decline in leisure tourism and an increase in business tourism. This development on the backdrop of Africa being the next business frontier presents a massive opportunity.
We have already seen a few Africa summits recently with the China-Africa summit and the Russia-Africa summit. The attention on Africa means that we must rise to the occasion and leverage on this.
We have to leverage not only at the continental level but also at the provincial level. The Free State is an untapped market, and we must ensure it lives up to its potential. To do this, we must catch most of the fatigued return visitors that are sick of frequenting the same destinations in South Africa year in year out."
Kenny Dichabe, CEO of Free State Tourism Authority. South Africa.