AfricaLive.net speaks to Africa's entrepreneurs, investors, bankers and capital market leaders, on the future roadmap for driving the development of the continent's SMEs and home-grown companies.
Are African exchanges beginning to find the levels of liquidity that could have a significant impact on African entrepreneurship? Are many SMEs overlooking the capital markets due to a misconception on what they can offer to companies at their stage of growth? And what steps are being taken to drive collaboration between all stakeholders required to create a thriving African entrepreneurial ecosystem?
Access is to capital is only part of the challenge facing Africa's entrepreneurs. What do financial services sector leaders see as the key elements for entrepreneurial success in Africa? What can be done within the business community to create the environment for growth for Africa's SMEs?
"Our goal is to contribute more to the financing of SMEs. More than ninety-five per cent of companies in Africa are SMEs, so their importance cannot be stressed enough. They also provide half of the jobs and account for half of the growth in the continent, so their importance is undeniable. 
Exchanges can play a role in educating SMEs, which is what we do in our Elite Programme. We need to educate them because most SMEs feel like capital markets are not for them. They feel that capital markets are for large corporations, and they think we are too complicated and expensive for them. We, therefore, have to advise them on how they can achieve their goals through the capital markets. We advise them to put in place good governance, good business plans, and a great vision for growth. 
As an exchange, we go out of our way to reach out to organisations and exchanges throughout the continent. One of our main partners is the West African regional exchange based in Cote d'Ivoire. We also have three West African companies enrolled in our elite programme already."
Mr Karim Hajji, CEO of Casablanca Stock Exchange and President of the African Securities Exchanges Association.
"We are currently building programmes to help SMEs in our country to get financing. This is in alignment with our goal of transitioning from a frontier market to an emerging market. Our central bank will play a key role since it is the driver of innovation in our financial industry. Our central bank is spurring innovation at the moment by working on blockchain and fintech solutions.
We believe that the future of the financial sector will look very different from what it is now. We foresee more trading platforms based on the blockchain emerging and completely disrupting the sector. The traditional stock exchange structure that features brokers will be replaced by one that focuses only on analysts and consultants. There is, therefore, a huge need for futuristic thinking.
African capital markets contribute less than 5 per cent to their economies while their counterparts in emerging markets contribute more than 30 per cent. This shows that the potential for growth of African capital markets is huge. The transition of the Tunisian market from a frontier to an emerging market will largely depend on the new government that will be ushered in after the elections.
The new administration will have to have our capital market high on its agenda, to improve our economy.
Tunisia has a uniqueness about it. We just came from a bloodless coup which is a rarity, and we have also become a democratic state. The international community, therefore, needs to know that we can easily be the Singapore of Africa."
Mr Bilel Sahnoun, CEO of the Bourse de Tunis. Tunisia.
"Mauritius can be the base for African focused entrepreneurs to develop from.  A priority for us is to grow the Africa Board of The Stock Exchange of Mauritius (SEM), and in time it will grow and the depth and liquidity of our markets will grow.
SEM is gearing up to play a far greater role in the region as a capital raising hub.
Much more can be done to raise the profile of Mauritius as a capital-raising platform for international issuers, namely for those looking at investing in Africa and other emerging regions of the world. First, there is a need to develop a local ecosystem that is supportive of good companies having good growth prospects which choose Mauritius and SEM as their capital-raising and listing platform. Institutional investors from Mauritius should be willing to include these companies in their investment portfolios."
Sunil Benimadhu, CEO of The Stock Exchange of Mauritius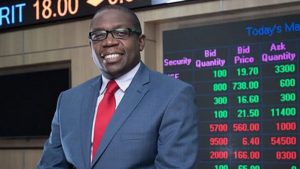 "Nairobi Securities Exchange has always had the belief that for Africa to grow it must trade with itself. We are now working as part of the Association of Stock Exchanges of Africa.
Since the establishment of the association, we have created one unified platform for all 29 exchanges in Africa to meet twice a year. The purpose of the association is to drive the sharing of knowledge and begin discussions around cross-border trade and really addressing the issues affecting the African continent.
We are also working on a pilot program that will be called the African exchange linkages program, through this program we will be linking six stock exchanges as the first phase. This will allow investors in other markets to have a window into what is happening in other markets. This will also allow ease in exchanging as this can be done directly from the country the person would like to exchange from.
We believe we are playing a big role as a leading market by providing direction and integration."
Geoffrey Odundo, CEO of Nairobi Securities Exchange
"The role of the stock exchanges is to be the mirror into the countries. We are also supposed to be platforms that provide accurate exchange of information. This simply comes down to fostering good corporate governance and filtering this down to our citizens through education.
If I look at Rwanda today it is a country that has grown to have an efficient government, is well organized. I would even say the government approach to business is almost perfect. The capital markets and public sector need to strive for the same and it starts with fostering good corporate governance and creating fundamentally sound businesses that will protect business and investors."
Pierre Celestin Rwabukumba, CEO of The Rwanda Stock Exchange
When it comes to business here in South Africa, the availability of capital is not the biggest issue. The most significant issues are skillset and scalability. The failure rates of SMEs is the biggest concern. However, businesses with the right vision and expertise often fail fast, learn fast, and come back again. Cases of failed businesses that bounced back are all over Silicon Valley.
Success as an entrepreneur involves soul searching to see if you are cut out for this. This is because it is a very hard road to take, and not everyone is built for it. It has to be way more than a desire to make money. It has to be vision and passion-driven. When you realise that entrepreneurship sits well within you, then you will begin to learn your lessons as you go. One of the most important lessons is patience. You have to learn and believe in the concept of the one thousand days milestone. This concept says that one achieves their first major milestone after they have clocked a thousand days.
The second lesson is the lesson of overnight success. The "overnight success" in an entrepreneur's journey is a decade. After a decade, you begin to see a lasting legacy forming. We used to look at our peers and wonder why our operation was not growing faster. We then realised that most of our peers had been in the business for over ten years. Once we embraced the concept of "overnight success" we were a bit easier on ourselves. We went easy not in terms of work ethic, but in terms of patience and perseverance.
Samantha Pokroy, CEO of Sanari Capital. South Africa.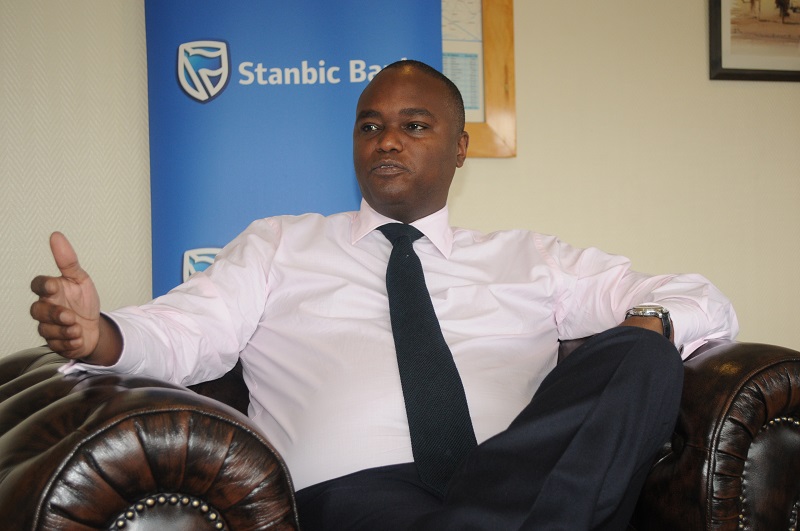 "It has become clear to us that we cannot have inclusive growth without including the SME sector. We have been very active in the corporate and government segments, and we are now ready to look at SMEs. The government cannot meet its seven hundred thousand a year job creation target without backing the SME sector. It is, therefore, clear that this needs to be the centre of our attention as a country.
A shocking statistic that has come to our attention is that two-thirds of SMEs in Uganda do not make it to their third birthday. Besides a lack of capital, other factors lead to this failure as well. One of them is a lack of soft organisational skills such as proper bookkeeping and maintenance of financial records.
Another challenge is the lack of access to large markets. This has seen SMEs struggle to do business with larger companies. We have moved to remedy this by setting up an SME incubator. We have trained about a thousand SMEs at no charge by putting them through a four-month training programme. We teach record keeping, health and safety policies, legal frameworks, and negotiation of contracts, and the programme is open to SMEs across all sectors."
Patrick Mweheire, CEO of Stanbic Uganda.
"Being the oldest bank in this market that predates even the country's central bank, we have built a reputation as a good corporate and high net worth banker. We have also been at the fore forefront in innovation, launching things as mundane as ATMs and exciting things as exciting as the Blockchain-powered mobile money wallet. Our focus now is supporting SMEs since we know their importance in this economy. The banking sector in Rwanda has created less than five hundred jobs over the past twelve months while a group of forty SMEs that we looked at has created over two thousand in twenty-four months. This tells us that it's not the formal sector that is creating jobs, but the SMEs. We, therefore, must support this growth, recognising that most African economies are built off of the backs of SMEs.
If you look at the developed world, SMEs contribute 20 to 30 per cent of their GDPs on average. The developing world has to replicate this to experience faster growth. One of the biggest hindrances to SME growth is the lack of collateral. We, however, have schemes that seek to cover the risk and ensure banks can lend to businesses they would otherwise feel uncomfortable lending to. In Rwanda, we have partnered with the business development fund which is a government-backed funding agency. They provide guarantees up to 75 per cent for youth and women, and 50 per cent for everyone else. There are also a few programmes that seek to provide up-close guidance to start-ups. We have government programmes as well as our internal programme. Our programme is being run in partnership with the MasterCard Foundation, the German Development Agency, and the Business development fund. We have enabled thirty-eight entrepreneurs to disperse over a million dollars in the past six months or so. This may not seem like a lot until you consider the fact that these were once thirty-eight unemployed people, who now run small companies as we speak."
"My strategic agenda is to look into various sectors and look for opportunities to help spur growth. Agriculture is one such sector, where we can provide leverage for farmers by delivering value asset financing. Energy is another sector that we can play a role-in. We can play a role in helping the country move on from just hydroelectric electricity into other sources like solar.
Those two sectors may have captured our attention, but nothing has caught our eye more than the SME sector. An economy like Zambia depends on SMEs to stay afloat, so we have to play a part. We understand that the industry faces a myriad of challenges. Chief among the challenges faced by SMEs is lack of collateral to put up against a loan. It is, therefore, upon us to come up with innovative offerings and products that can enable SMEs to approach us for loans without needing collateral."
Mizinga Melu, CEO of Barclays Zambia.
"When it comes to SME success, it is not only about money. If an SME has an excellent management team with vast experience, it will always find funding from somewhere. If there is a gap in knowledge, then they can import that from other areas. It's all about education, experience and proper management. Though African SMEs have lacked in those departments for a while, things are improving fast.
We prefer companies that are run by a board of directors than one run by family members. Platforms such as AfricaLive are, therefore, so important because they help these SMEs find out what to do to attract investors."
Mike Donaldson, CEO of RMB Corvest. South Africa.
"We recognize that there are many opportunities in different regions of the continent. We are looking at markets such as Rwanda, Uganda, Tanzania, and Kenya. These markets are quite competitive, but that does not put us off.
We aim to support SMEs and help them scale into new markets. We recommend them by furnishing them with information about new markets so that they are well informed. We also have an in-house bank assurance department which looks into extending insurance to exporting SMEs. Information and insurance will help them feel secure as they venture into new markets.
We recognize that SMEs are the backbone of any economy. They are the biggest employers, spenders and consumers as well. We, therefore, have to be keen on them. We help SMEs set up the administrative structure, then take them through a workshop to ensure they know how to manage finances. The other piece is to enable them to do more research and development. We do this because we are aware that most SMEs go into markets without understanding them. Walking into a new market blindly backfires because they are most likely to find a competitor who is better than them."
Mr. Kwanele Ngwenya, CEO of NBS Bank. Malawi.
"We acknowledge that there is a high failure rate of SMEs especially in SADC countries. Our approach for dealing with this is by attacking the problem on multiple fronts. First, we work to make sure that budding entrepreneurs have the necessary skills. We have a programme that brings entrepreneurs together through several clubs. These clubs act as incubation centres where people receive training on managing cash flows, managing cost, and keeping records. Government agencies such as the Tanzania Revenue Authority also help us prepare trainees by teaching them on taxation laws. Recently, we launched the Wajibika programme in conjunction with high school and university students. The term Wajibika is Swahili for 'be responsible'. The programme teaches students to be responsible with their finances through saving and investing.
As a bank, we have handed out about $140 million in loans while also securing guarantee deals with significant insurers. These guarantee deals ensure that budding entrepreneurs don't need collateral to be able to access funding. We have also helped support SMEs, mostly led by women by working with mobile service providers. Women entrepreneurial groups can now save money on their mobile phones and also access credit through the same."
Mr Theobald Sabi, CEO of the National Bank of Commerce. Tanzania.
"Collaboration is key to African development.
Being a mutual company helps us find a balance in the ecosystem, a balance between competition and collaboration.
This company model has been tried and tested and is excellent at fostering coordination in a competitive market. Stock exchanges are great examples of mutual companies who used to be competitors. They were all independent stockbrokers at some point then later decided to come together and find a way to co-exist profitably. Mutual companies work a little differently from other business entities out there. Unlike most of the other institutions, who stay focused on growing market share and beating competitors, we focus on finding ways to work together to satisfy the needs of the community. The way we do this at BankservAfrica is by building a digital infrastructure that serves the economy in the best possible way.
In the South African market, we are finding a good middle ground between what happens competitively and what happens collaboratively."
Christopher Hamilton, CEO of BankServ Africa. South Africa.
"Being a successful entrepreneur in Africa depends on your transparency record. A transparent operation will keep you in good stead with the people, and the court of public opinion will favour you. One of my firsthand experiences with the impact we were making was our ability to connect an ailing mother in the village with her son, who worked abroad. Linking up the mother and son through mobile connectivity led to her getting the medication and encouragement she needed. About four months later, she was up and about offering phone call services. Setting up a base station at that remote village had helped transform an ailing woman to an entrepreneur.
As an entrepreneur, I've always been driven by the motto; "who dares wins". Earlier in my career, I remember losing a tender in my business dealings with Hyundai. It kept me feeling down for days until my Hyundai business partners encouraged to get back on my feet. I was able to make an astonishing comeback after they acquired the company that had beat me to the tender. This restored my business and taught me a lesson on resilience."
Charles Mbire, Chairman and Founder of MTN Uganda.
"Sadly it is indeed a challenging environment and I have witnessed many entrepreneurs closing down their businesses only a few years after they were established.
My words of advice for up and coming entrepreneurs would be to be resilient and above all patient. 
In order to be successful, you must have a clear vision of what you would like to achieve and be passionate and driven.
My journey as an entrepreneur was challenging and I had to overcome a lot of obstacles along my way. Initially, I had experienced problems in terms of staff retention and cash flow. There were months when I would not receive a salary as I had to ensure to pay my employees first. But I did not let it stop me.
In my view, governments should enable entrepreneurs to have easy access to affordable capital in order to build the ecosystem needed for African startups to flourish.
On the other hand, entrepreneurs should use the capital available to them very wisely and reinvest some of their profits back into the business to help it scale and expand. They should set certain goals for themselves in terms of their business' growth and always aim to contribute to their economies. And above all, dare to dream big and believe that they can make a tangible difference."
Gabriel Mumba, Founder and CEO, Eastlight Logistics. Zambia.
"We discovered that often time's enterprises across Africa believe that funding is their primary challenge. However, our experience has shown that beyond funding, building capacity is a significant issue. We have enterprises that have limited ability and a clear understanding of how to manage growth.
I believe that enterprises that are looking to scale up must grow beyond the capacity of their CEOs.
An in-depth look at our clients revealed that most of them were family businesses. The challenge with family businesses is that there is a thin line between nurturing the business and growing it. Families tend to want to hang on to their companies and can be resistant to growth strategies that will see more people directly involved in them. This reluctance to let go is why I teach students that it's better to have 25 per cent stake in a five million dollar company than to have a 100 per cent stake in a firm worth ten-thousand dollars. Being a bit-part owner in a company worth way more gives you time to focus on strategy. Being the be-all-end-all of a small company drains you and makes you far less money.
We have convinced lots of owners to loosen their grip on their business. Loosening their grip does not mean handing over the enterprise, but allowing in more expertise and funding. We still have many companies in Africa that are resistant to this idea, and it is why we have such a challenge growing our businesses.
"When it comes to advising prospective entrepreneurs, I give my journey as an example. It's important to stress that I started by being someone's apprentice. I cut my teeth in a very entrepreneurial environment, which helped to set me up properly. I learned how to go for opportunities while at the same time managing risk effectively. I also learned how to treat people well and select the right team. Being educated about the law as pertains to business was also very important. I urge would-be entrepreneurs to first reflect on whether they are emotionally and psychologically ready to take the plunge. It's also essential for them to be in a discipline that they have practiced. They are some instances where people can pivot, but those are rare. Most startups fail because they pick a business they know little or nothing about, this can hurt them. Potential entrepreneurs also have to understand the complexities of acquiring capital; where it's from and the conditions attached. Startup failure will also decline if regulatory environments are mature, because the clarity will help them thrive".
"The perception of risk when it comes to Africa is valid because ours is a risky business terrain. The fear of uncertainty is understandable because our political and regulatory systems are just beginning to mature. We also have a bulging youth population which presents a new set of challenges for governments. My advice to international investors is to select the regions that are best suited for their interests. They must also choose the right local partners that will help them penetrate. A good local partner is one that is grounded in their region and has globally acceptable values. A local partner must know the cultural nuances and also exude global values like integrity, honesty and quality".
Mr Abayomi Awobokun, CEO and Founder of Enyo Retail and Supply Ltd. Nigeria.
"I faced difficulty in accessing funding because investors did not want to back a new company with no significant experience.
Underdeveloped infrastructure was another major headache as I strived to get my business off the ground. I also had to do what new businesses have to do, which is financing their security, and infrastructure systems. All these challenges are off the back of an inadequate education system in the first place.
My previous industry experience gave me an advantage over the graduates in my field, though. Many budding business people face all these challenges. Some problems go beyond funding, training, and lack of infrastructure. We have security lapses in some parts of the country which work against business people. A more serious challenge is the lack of faith in our people. We have had to implement a 'No cure, No pay' warranty policy to win contracts. This warranty arrangement was necessary because a lot of our people did not believe that locals could deliver a decent product. The 'No cure, No pay' warranty reassures potential customers and holds their attention. Fixing all these issues will create an enabling environment for business survival and prosperity."
"Getting a risk-free Africa requires people to concentrate on successful entrepreneurship models and to finance them appropriately. Investors need to study consultants' reports with caution, because they are mostly based on their personal opinions. 
My advice is to carry out your own due diligence and see Africa through the eyes of love. That means your establishment is coming to not only make a profit but also to have a positive social impact.
Come to Africa with the same international standards of doing business, as you work towards empowering entrepreneurs and creating productive partnerships. Go online and look for credible entrepreneurs through their performance, instead of relying on stories. You can then identify the entrepreneurs in the industry of interest to you, and either buy it through them or buy them out. 
Building partnerships with successful local entrepreneurs is the safest option, because they are already succeeding in the economy where consultant reports only portray risk factors. International investors will find capable entrepreneurs who will act as their local ally. Through partnership, you will be able to create a sustainable business that fits in with African culture."
Prince David Omaghomi, CEO and Founder Revelation Properties and Farm Park, Nigeria.
"Universities have got a huge role to play to push for entrepreneurship. Partnership with industries is key because you cannot teach these issues on your own. We invite industries on campus and also attract entrepreneurs who have made progress and have stories to tell. The idea of us linking with industries is because they have got some components that universities do not have. We have involved industries in developing our own curriculum/ strategic plan for the university; because we know they know more about entrepreneurship".
"Through our digitisation program of registering everybody, we are formalising a lot of businesses. Though we are focusing on SME investment, we also endorse partnership and linkages where we go out looking for investors who are interested in a good relationship. For example, we have been able to get VW, and they will be rolling out their first Ghana-assembled car prospectively at the end of March. We have Sino Trucks from China, Toyota and Suzuki. These are investors with a regional focus, and we offer Ghana as a place where they can do business by creating a more vibrant and more transparent business environment". 
"Our role is to mobilise the private sector to support government initiatives. We take our cues from the continental plan through bodies like SADC and other development-oriented bodies. Ours is not to be a lobby group but to give governments a boost in their programmes, by that we mean financial resources, capacity, expertise and other aspects of development. What we do is unpack these government-endorsed master plans and try identifying the areas within them that have business-specific interest. We help evaluate how the projects would support the growth of businesses or the projects that business believes can be successfully implemented. Overall we see ourselves as development partners that help governments execute and drive projects forward with the only caveat being that we only work on stuff that business believes in".
"We all need to eat, so being food secure is a must for our country. There is space for traditional ways of food production, but I advocate forging partnerships in order to achieve more. Our national development plan identified agriculture as a critical sector that needs a sharp focus. The opportunities are endless because unlike deciding whether to buy a new pair of shoes or not, you can't choose not to eat. We have evolved as a sector over the years from engaging in basic farm practices to creating partnerships that enable us to make a higher impact. The aim is to build a sustainable business for the benefit of the economy and all of our citizens. All stakeholders are welcome to invest in this sector, in the skills development sector, and in Agri-Seta. All stakeholders must be assured that they can not go wrong when investing in agriculture  as the country will always need to eat".  
Mr. Zenzele Myeza: CEO, Agri-Seta, South Africa