The University of Botswana has come up with a number of initiatives with the aim of moving towards becoming a high-performance organisation. One such initiative is the Industry Masterclass series that aims at fostering change through cultivation of academia-industry partnerships to ensure cross-fertilization ideas.
The Ministry of Tertiary Education, Research, Science and Technology has also welcomed the initiative.
"As the ministry and government, we want to see initiatives that bring change in how we do business," said Deputy Permanent Secretary, Dr Kekgonne Baipoledi, at the second Industry Masterclass series themed The Cost not to Change: Driving Transformation Through Leadership in 2022.
Dr Baipoledi spoke highly of the new University of Botswana strategy, noting that together with Batswana, government envisaged to see a university with a strong overreach that made impactful contribution towards the country's economic transformation process.
Vice Chancellor, Professor David Norris, buttressed this, saying the University of Botswana had taken in strides the challenge to define its role in the country's economic transformation process. He explained that such a role would also guide the University's transformation process. In addition, the Vice Chancellor said underpinning Botswana's transition into a knowledge economy was the ability of the University of Botswana to take a leading role in finding solutions to the myriad of challenges precipitated by the COVID-19 pandemic.
Professor Norris observed that time had come for the University of Botswana to find sustainable ways of impacting society. "Research is there but what is critically lacking is technology transfer, engagement with society and engagement with industry," he added. As a way forward, he underscored the importance of creating innovation eco-systems through collaboration with industry, local government, parastatals and national government.
"It is only through innovation eco-systems that we can add value and have impactful relationships with our communities. The Industry Masterclass series is one such avenue through which we can create close partnerships and collaborations with industry," he added.
Regarding the need for change, guest speaker and SAP Africa Head of Industry and Value Advisory, Mr Mpho Matsitse, said the cost of not changing was too high a prize to pay. Mr Matsitse said studies had shown that by 2025, higher education institutions would transform to deliver educational skills underpinned by real time job experiences.
"It is no longer about just teaching but imparting necessary skills to adapt to this rapidly changing environment," he reckoned. He observed that as experienced based economies transform, global online and open course work were becoming the new normal that placed a demand on universities to respond to these mega changes swiftly.
Mr Matsitse said likewise students were becoming more eager to consume education where they wanted it and in the manner they experienced everything else in their private lives. In addition, he said demographic changes were forcing mismatches in the availability of skilled workers in that people wanted to live, play and work where they wanted.
"Universities must be able to access real time mobile support that is being experienced in every single virtual platform that one can think of and harness the analytic sweep coming from them to make decisions," noted Mr Matsitse. He said this was more so important in that of the 2.4 million Botswana population, 70 percent were youth from which 35 percent were aged between 10 and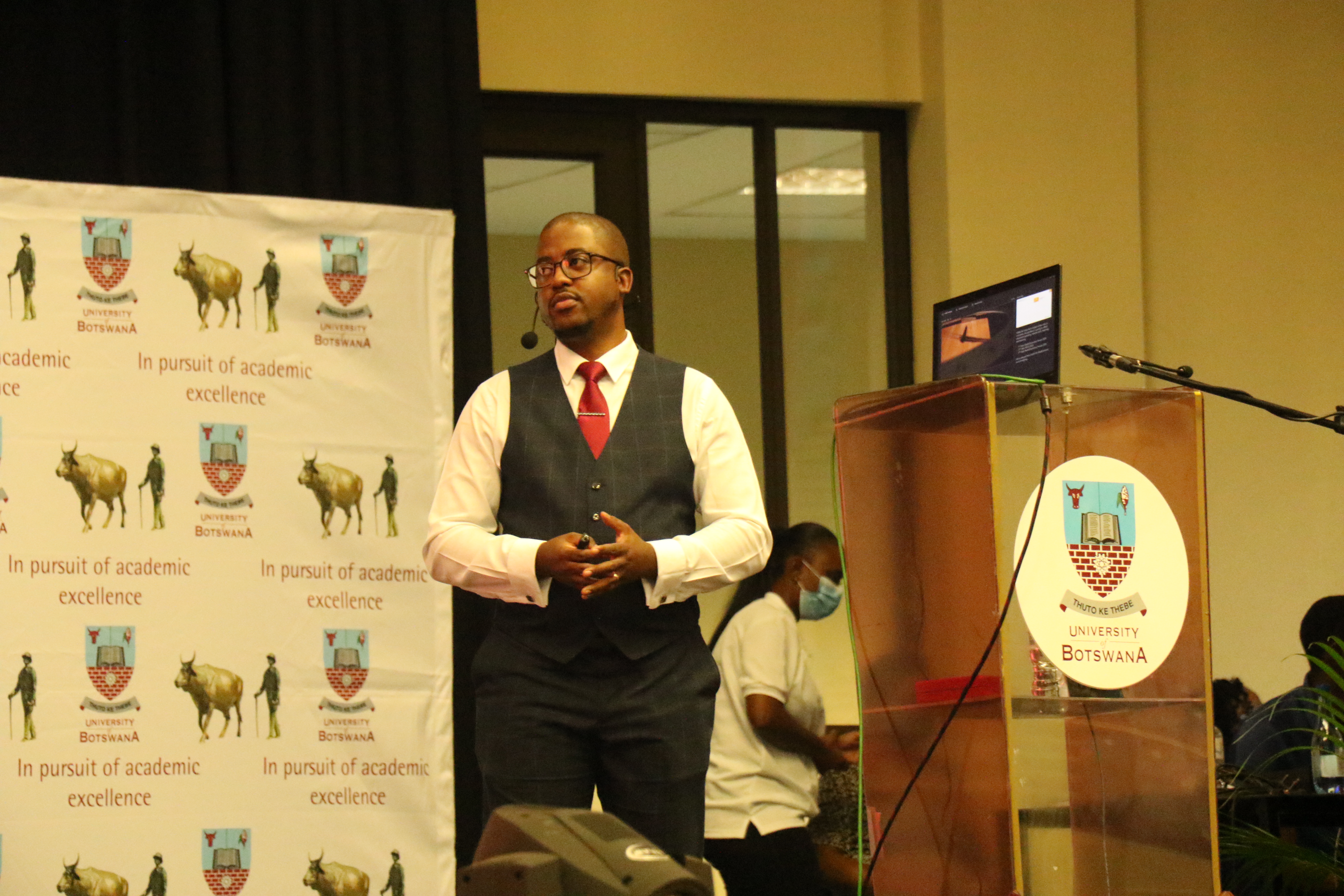 24 years old, a demographic that engaged differently.
He said the University of Botswana had a strong comparative advantage as a leading institution of higher learning in Botswana which it must expand beyond borders. "We need to build beyond foundational learning through public, private and people centred partnerships," explained Mr Matsitse. He said Industry Masterclass series was an important platform on which the University of Botswana was able to engage on topics that had a huge potential to have fundamental impact on how society progressed. Accordingly, he added that creating a student lifetime value and unbundling of the education value chain as well as the need to actively create new funding streams, could also help the University of Botswana to become a leader.
Acting Deputy Vice Chancellor for Students Affairs, Mrs Motsei Rapelana, also underscored the need for all stakeholders to work together in implementing the strategy that would transform the University of Botswana into high performance organization. Mrs Rapelana said the transformation that the University of Botswana envisaged must be student centred.
Read the original article here.