Ghana has set out ambitious plans in recent years to reposition African economies on the global stage by moving "beyond aid" and accelerating its investment through foreign direct investment and industrialisation.
The establishment of the African Continental Free Trade Area is a significant milestone for the outward-looking economies of the continent, despite Covid-19 now leaving many plans on hold or moving backwards.
Under the ambitious pro-business, pro-investment leadership of President Nana Afuko Addo, Ghana seems to be in a good place with impressive growth figures to back up the optimism.
However, the long term challenges for Ghana are numerous. Youth unemployment is already alarmingly high and described as a "threat to national security." On top of this, like most African nations Ghana faces the challenge of a rapidly growing youth population in a world moving into the fourth industrial revolution.
Ghana also sits at a crossroads as it defines its relationship with the international community. Ghana's leadership talks of moving "beyond aid" but the challenges in doing so have been laid bare by the Covid-19 crisis. An additional 1bn USD has been received from the International Monetary Fund's rapid credit facility, to tackle a slowing economy, tightening financial conditions and exchange rate pressures.
In this special report on Ghana, AfricaLive is asking Ghana's leaders where it goes from this crossroads.
How can governments, universities and industry form the necessary partnerships that will create the graduates and companies of tomorrow?
How can Ghanian companies take the next step in their development? How can Ghana's private sector be a force in the African Continental Free Trade Area?
What are the major trends, challenges, and opportunities that will shape the future of the country?
And who are the leaders and companies of Ghana driving innovation to take the national economy to its next stage of development?
AfricaLive will speak with Ghana's leaders, policymakers and entrepreneurs who are shaping the future path of the nation.
"It is not right for a country like Ghana, 60 years after independence, to still have its health and education budgets being financed on the basis of the generosity and charity of the European taxpayer. By now we should be able to finance our basic needs ourselves.
Singapore, Malaysia and South Korea have done it and we need to have the attitude that so can we.
There are things that we need to do on our side in Africa.  We can do better in terms of our own domestic resource mobilisation, move away from raw materials exports and insists on processing and adding value to our own resources. 
Countries like Ghana see ourselves in the noble opportunity of helping to mobilise all of this capital around the world for investment in Africa's infrastructure.
Fostering entrepreneurship and innovation in a bid to advance the creation of jobs and economic prosperity is at the heart of my regime's undertaken work.
"We want to bring greater dignity to the lives of millions of people in Ghana. We want to build a Ghana Beyond Aid. I believe very strongly that Ghana is on the cusp of a new, bold beginning, which will repudiate the recent culture of failure."
President Nana Afuko-Addo, President of Ghana
"With the Ghana Beyond Aid campaign, we seek investment and trade partnerships, not the characteristic hand out and gifts from developed countries
We have consequently as a country engaged in several reforms within the economy. One of the most fundamental is digitising the economy.
Our strategic investor priorities are on energy, infrastructure, industrialisation and agro-processing. We want to ensure that we have reliable and affordable energy to be able to transition (industrialise) our economy from one that was purely dependent on the export raw materials and resources into one of value addition and productivity, so that our export earnings are at the higher end of the value chain.
Ghana like the rest of Africa, has had decades of its ideological experimentations to find the right way of governance. Today, almost all the African countries are inculcating democratic governance and constitutional rule. In that sense, Ghana is the ideal country to look at as a continental spearhead in that regard.
My message is simple. Ghana is uniquely attractive. We are in the centre of the world (longitude zero and latitude zero) we have 365 days of sunshine, and very hospitable people, we are politically stable and believe strongly in the rule of law. We have set an agenda of ensuring macroeconomic stability through fiscal discipline and significant reforms for aggressive growth. We are on course and not turning back. Ghana is easily described in three words – Opportunity, Openness and Optimism……. and that is who we are. We are ready for partnership and linkages… A Ghana Beyond Aid."
R Yofi Grant, CEO of Ghana Investment Promotion Agency speaks on positioning Ghana as a continental spearhead, and adding value to Ghanian industries.
"We, the industrialists of Africa must rise to the occasion and take advantage of opportunities that help us solve the challenges of our people. Most of us industrialists are aware that posterity will judge us harshly if we don't do all it takes to make this continent a better place. We know that we owe future generations a better continent, and we are working every day to make that happen."
Dr Yaw Adu Gyamfi, CEO of Danpong Group of urges African industrialists to rise to the occassion and use their skills and experience to help make Africa a better continent for future generations. 
"We are at an advantageous position being so close to Nigeria. Ghana can learn from the Nigerian experience and also gain from the experience with the Norwegian government. If we want to position ourselves as a serious player despite being so new in the industry, we will need to put in place a strong policy that supports indigenous oil and gas companies. The government must also provide some tax incentives that will pull in investors and build our profile.
Our growth as a company can serve as a blueprint for other local players, as well as a teachable moment for the government. Current and future administrations must always ensure that locals are involved in our natural resources. We intend to add value to the natural resource by eventually building a gas processing plant. Our natural gas will be processed and the by-products will be handed to LPG companies, fertiliser companies, and others. Processing will help us create new industries and improve our economic fortunes greatly".
Kevin Okyere, CEO of Springfield Group speaks to the need of a policy framework that supports indigenous firms and shares plans to build a processing plant that will help give rise to new industries
"Launching a commodity exchange in Ghana essentially meant launching a system which had never existed before. Such a move would come with challenges anywhere in the world. There will be some who are resistant to change and don't see the need for such a platform. Regarding the sub-region, each country also has its own plans and ambitions. We can, however, benefit from the fact that West African countries are all firmly focused on improving their agricultural sectors. 
The onus is on us as individual countries to form synergies that will see us achieve our individual and collective goals. The foreseeable problem amongst countries when it comes to proprietorship, is the need for ownership and self-preservation but that shouldn't deter us from the overall goal. 
Perceptions are changing, new habits are forming, and people appreciate the role technology through the exchange is playing in agribusiness. Farmers are thrilled by the fast payments, and those who aren't comfortable using the technology (electronic trading system) are co-opting their children to be floor trading representatives for them. This is a clear example of attracting youth into agribusiness. Finally, opportunities exist for creating partnerships, but they must be constructed in a way that adds value to all parties involved."
Tucci Ivowi, CEO of Ghana Commodities Exchange articulates the value the exchange has brought to Ghanaian farmers while also emphasising the need for partnerships that add value
"For Ghanian companies, there are enormous opportunities from the Continental Free Trade Agreement. We have a bigger market access now; we are talking about a more-than-1 billion population.  So if you are able to produce in large volumes, you can actually satisfy this market.
On the other hand, there's a threat. If you do not develop a good strategy and develop your capacity, others will flood your market with their goods – and even the local industries that are already here will not be able to survive.
It is imperative that we build our capacity, expand our production base with funding, technology and expertise, and identify the products we in which have competitive advantage producing for the African market," he said.
It has been suggested that to transform the country's economy, Ghana must embark on an industrialisation agenda that will depart from the one that depends on the production and export of raw materials to become a value-added industrialised economy.
To shift from mere rhetoric to concrete action, government has taken bold steps to see to the establishment of one factory in each of the districts across the country."
Seth Twum Akwaboah, Chief Executive Officer of the Association of Ghana Industries comments on the growth opportunity of Africa's Continental Free Trade Area.
"One area that is critical for Ghana's future is building ties between the private sector and academia.
We realised years ago that there was an unfortunate disconnect between industry and academia. As an institution, we set out to find a solution that would promote more synergy with the industry. One of the answers came in the form of the Institute of Applied Science and Technology. We started that institution to help bridge the gap between academia and industry. It has worked well so far because engagements with the industry have been steadily increasing.
Our efforts also include the formulation of a science pact with the government, which will help advance academia-industry meet-ups. The government has also set aside large tracts of land for the development of industries close to our area. We will benefit immensely from new research and partnership opportunities when this materializes. Our PHD program is also undergoing modifications to become more industry oriented.
I am confident that this university will keep being a model for success and uprightness in the country and region. We are happy to exist in a peaceful country that I believe is on the right trajectory. Our presid
ent is promoting the idea of a "Ghana beyond Aid", and it is gaining traction in the country. If we achieve that objective, it will send a message to other African countries that this is a possibility."
"When the President talks about Ghana beyond aid, the concept is that for 60 years we sent our cocoa and timber abroad and we got very little in terms of revenue – and then resorted to depending on the West for support (aid).
'All the countries that we depend on have a deep entrepreneurial culture. Why can't we, with all the talent we have here, make money and expand the economy so we can create jobs?
"About 48 percent of the youth between the ages of 18 to 30 years in the country are not working; they don't have the jobs, and we must reverse this situation
Invariably, it's not so much the fact that there are no jobs; I think the kind of people companies wants to hire sometimes are not there. It shouldn't be the other way round where we (the ministry) go and say the students have graduated so hire them. We want the companies to tell us the kind of students they want."
Ibrahim Mohammed Awal, Minister of Business Development of Ghana on Ghana's challenge to build an economy that serves the youth of the nation.
"Waste management is traditionally a government function so it is not supposed to be commercially viable because people expect these services. We create opportunities here by partnering with authorities. One of the things we do is reaching out to governments and letting them know that we can provide value through our knowhow. 
We have just signed a deal worth over 200,000 Euros over a period of two years with the European community, that will have the union utilize the effluent water for irrigation. The project clearly does not cost much considering the fact that water is being cleaned and reused, biochar is being generated, as well as gas. 
Our approach here in Ghana is the private to public model where we recognize that the government has a need it cannot service on its own. We invest the money and the know-how and have a return on investment set. Once the government is on board, we then seek out other partners to help us enhance the project in its different stages. 
Our business has been gaining traction in Africa because until recently, very few governments were willing to invest millions of dollars in waste systems. There is a new consciousness when it comes to waste management in Africa though, and that is why we are doing business in various African countries. Our operations are well appreciated in Ghana and we have hosted members of parliament, cabinet ministers as well as the president himself. We want to rehabilitate the sewer line in Tema. We will do the Tema project once we receive a pending investment from Exim Bank in France. 
The project would have been already underway if it wasn't for the Covid-19 disruption we have had since February.  African governments do need our services and our resourcefulness when it comes to seeking funding, the barrier is the time it takes to get the management contract signed. Ghana alone needs about 2 Billion dollars to get its complete sewer system done. It may take many years before the funds are put together and work is underway. The need for forming strong partnerships can, therefore, never be understated."
Haidar Said, Managing Director of Sewerage Systems Ghana speaks on private-sector driven solutions and driving innovation in Africa's waste management industry.
"The government must make a deliberate effort to not only upgrade infrastructure in terms of waterways, motorways, technology, but also skills. It will be of no use, if we have good infrastructure but a shortage of skills. The millions of jobs that we need will only be achieved if we equip our young people with the right skills to make them competitive.
A lot of our unemployment issues in this sector and many others stem from a lack of skills. If you don't have the knowledge and skills, you don't even realise that there are opportunities.
The government is putting in good work as far as expansion and upgrades are concerned. If we fix the knowledge and skill gap issues, our ports will be as competitive as those in Dubai, Singapore, and Antwerp. If we keep up the good work, this can happen in a decade".
Danny Laud, CEO of Logical Maritime Services speaks on the potential of Ghanaian ports if the right moves continue to be made.
"The government is putting in quite a shift with the modernisation and expansion of the Takoradi and Tema ports. 
The port developments will come with a lot of business expansion and job opportunities, but still, many threats exist. Stiff competition from Abidjan is threatening our dominance in the maritime business. Togo is also doing a lot of things right with their free trade ports. 
To compete globally we have to look beyond just facilities, and look into our technological and business sophistication. We have done well so far as a country and we are coming into even more advancement. Our government has to put in measures to ensure that we boost productivity and optimise our business processes, so that we can accelerate our gains and realise our full potential. The maritime industry is a big revenue earner for our country. We , therefore, must secure it through efficient and fast processes to avoid any losses". 
Raymond Adiepena, CEO of Seabird Ghana lauds government expansion of ports and urges it to put in measures that boost productivity and safety
"Our vision is to be the benchmark for global logistics in West Africa. We have to focus on achieving a 100 percent customer rating on our services. The Ghana Ports and Harbors Authority (GPHA) has recently invested in a billion-dollar modern terminal in Tema. GPHA is working with a private firm to construct a four hundred and seventy-five million dollar terminal in Takoradi. Efforts are being made to upgrade our ports because there is an understanding that competing internationally means adhering to international standards. Until the intervention by our government, the port of Abidjan was the largest in the region with only a capacity of twenty thousand containers annually.
The Tema Port expansion means it will have a capacity of over eighty-five thousand containers annually, which makes it the biggest in the region. The maritime developments taking place in Tema and Takoradi will make Ghana a hub for business and trade in the region. Big corporations that had reservations about Ghana over our port capacity will now be looking to come in, while Ghanaian companies will be looking to venture out thanks to improved waterways.
I belong to the new generation that believes technology can solve the majority of our problems, especially in the maritime industry. Our belief in technology inspired our company name, which is "Reach Global" abbreviated as R&G. You can only reach a global audience through technology, and that is why we are big on that. Everything from looking for clients, communicating with them, passing on shipping information, checking for arrivals and rates is done online here. Unlike before, where we operated only within working hours, we can now respond to queries and serve clients round the clock thanks to technology. The expansion of the Tema and Takoradi ports means that our industry is growing and we should be braced for increased economic activity".
Richard Gadri, CEO at R&G Logistics Limited hails the expansion work in both Tema and Takoradi ports  and emphasises the need for the Ghanaian maritime industry to embrace technology
"Before the Tema Port expansion, shipment transit times were between twenty-one to thirty days, these days transit times are between seven to ten days. We also have benefitted from the ability to welcome bigger vessels into our shores and expanded storage capacity, which only serves to make international business easier and more efficient.
There have been concerns about whether we are ready to handle the extra responsibility that comes with port expansion, I believe we can manage. We have to tool up skill-wise though. Locals must be up to scratch with the technology being introduced. Our businesses must also be supported by adequate trade finance. Many of our entrepreneurs are not able to take advantage of opportunities because they lack adequate financing. We must get it right when it comes to skills and financing if we are to fend off competition from neighbouring Togo, Burkina Faso, and Ivory Coast.
We ask a lot from our government, but we must stop and commend this administration for the "One District, One Factory" initiative. The initiative has given local manufacturers a chance to benefit from targeted dispensations that will enable them to expand. Such a government initiative is a proper outreach to the private sector and will indeed help create more jobs. Our government also has a ten-point industrialisation agenda that heavily focuses on value addition of minerals. Adding value to our minerals will help expand our markets and bring in more revenue. There is also an admirable agenda that will ensure food security in the long term. The current administration is laying the building blocks for a bright future for us".
Richmond Kofi Adjapong, CEO at Rich Freight Services Ltd acknowledges the improvements made to the Tema Port, while urging the government to know focus on training locals so that they can keep with fast changing maritime developments
"Africa has mostly subsistence farmers who need to be motivated to scale up their farming. We can only do this by fixing the fractured links between growers, processors, marketers and financiers. I would bring all these players together in a committee-like set up for them to understand each other's needs.
Fault lines in our industry begin to form very quickly when middlemen decide to undercut food industries by buying from growers at inflated prices, therefore, pushing us out of business.
At times, these same growers would rather see their produce rot than sell at prices lower than what middlemen buy them at. Demand from middle-men is usually seasonal, and most farmers just fail to see that we offer the opportunity of long term steady business. 
The government has to find ways to address this or we will keep importing commodities like tomato paste which we can make if only our industries had steady supply.
Ghana has a lot of opportunities to offer, and the fact that we are only six hours away from Europe makes us easily accessible. Diasporans living in Europe can provide steady demand for indigenous foods. It is known widely that the food production industry is lucrative and stable; most of our people just struggle with trying to enter it. Skills shouldn't be a problem because universities are churning out agricultural graduates every year. The problem we have is that most of them want to be employed instead of creating jobs, which raises a lot of questions.
Our young people need to know that they can get started in this industry with the little they have. If we can teach them to create opportunities for themselves, they will do so for others as well. Generational wealth has to be created as well because most African businesses are not passed down. My generation is working hard to pass down this company to our children".
Steve Ocloo, Managing Director of Nkulenu Industries Limited speaks to the need to protect industries from devious middlemen, while also encouraging the youth to seek opportunities in the food sector. 
"The agri-business sector contributes about 40 percent of the country's GDP, and this cannot be downplayed. Despite its huge mark on our economy, it is still a growing sector. Those who venture into it will get good returns. The population of West Africa is set to explode by 2030 according to data estimates from multiple sources; this means a large market, and many opportunities in the food production sector. There are many threats that hinder the industry though. One of the most common challenges is funding. Without funding, business expansion is not possible. Stagnation in business will lead to collapse within a short time.
We also have a challenge when it comes to the mechanisation of agriculture because most farmers still depend on the old ways of farming. Climate change also hits us hard because we depend on seasonal rains to farm due to a lack of irrigation systems that can enable all-year-round farming. Aside from the farming part, we also need to standardise our products so that we can penetrate and compare with big international players.
We have taken action by adopting common tract farming. Our program involves training farmers whenever necessary to increase their yields and have better produce. We realise that we have to promote farmers because we have shared goals. Training and improving farmers that provide our raw materials means high-quality yields, and a great product for us.
Our frequent interactions have yielded great results that have benefited both parties. We plan to extend our services to other farmers who may not even be in our niche area of production". 
Stephen Wilson, CEO of Skylink Agro Solutions underlines the need for funding if agri-business is to flourish in Ghana and tend to the nagging food security problem
"We must make our youth aware of statistics that scream opportunity. One such stat is that the global demand for chocolate is on the rise for organic chocolate, as well as ultra-fine chocolate. Demand is going up, but the productivity for Ghana and Ivory Coast has been going down. There are obvious opportunities to make money here, and our youth must be taught this. We are constantly exploring clear paths for youth to gain from this industry. Our youth can gain from offering beneficial services to farmers, as well as by offering training on efficient farming practises.
The information on how youth can get this done is available, but scattered and difficult to consume. We are packaging and presenting this information for easy consumption and action. It's easy to urge our youth to get involved in farming, but they need to see real life examples first before they can replicate it".
Alloysius Attah, CEO at Farmerline speaks on the need for sensitising the youth on opportunities in the cocoa sector as well proper training and mentorship. 
"The most existential crisis facing Africa's growing economies is one of unemployment and under-employment. Unemployment/underemployment can have harmful longer-term consequences, such as poverty, hunger, political instability, and others. We have yet to see a clear policy agenda to tackle this societal menace. But the solutions are hiding in plain sight.
Agribusiness has one of the highest job multipliers (1.8) of any industry in the private sector in Ghana. It creates 750 jobs for every additional U.S. million dollars of output. More critically, agricultural growth reduces poverty – also the bane of Africa's post-colonial experience – by about three times (3x) as much as non-agricultural growth. Over the last 15 years, Ghana has reduced rural poverty by 24 percent, not least due to strong agricultural performance. But the story gets better. The sector is only going in one direction – UP.
One thing we've learned from the pandemic is the price inelasticity of food. Due to a lack of readily available substitutes, the pandemic-induced high prices did not curb demand for food. For this reason and others, the stars are aligned for a major take off of the agricultural sector in Ghana. Africa has rich soil upon which it can grow, 60% of the world's remaining arable land. We have relatively low labor costs, abundant sunshine, water, diverse agro-ecological richness and a large amount of fertile land. The best part is – if you comb the length and breadth of the nation, there are legions of dynamic agri-entrepreneurs with fire in their bellies raring to grab a piece of this sector with massive potential to assume its rightful place at the commanding heights of the economy. We are talking about a market literally worth billions of dollars.
What is missing is similar commitment and ambition on the policy side, to support these agri-entrepreneurs with starter loans, access to technical experts, subsidized equipment rentals or purchases, simplified land registration, and so on. If we can push forth some of these policy changes, I believe that we can significantly reduce our reliance on foreign food imports, and in the process create millions of jobs, improve our balance of trade, pull millions of people out of poverty, stabilize our currency, attract more foreign capital, and invest the profits and income generated into other businesses and industries in Ghana."
George Sarpong, CEO of Green Gold Farms talks up agriculture's catalytic impact on job creation and policies needed to fulfil its potential.
"With the right funding, we can position ourselves very well as we go into the AfCFTA era. We have benchmarked with the best in the world at what we do and we can provide products at international standards. As the pandemic continues its rampage, the country is looking to us to provide fresh eggs and other poultry products that have been recommended by health experts.
As much as Ghanaian entrepreneurs are working hard and achieving big things, we all need some government support. Governments across the continent do not trust in local businesses and that is a big worry. The government must come through for us in terms of funding and training to help us scale our business and create the jobs that this economy needs.
Agriculture is the key to our future, because we must feed this growing population. It doesn't seem like our leaders believe in what we provide and what we can offer the country. When those attitudes change in high office and we begin to get resources trickling down to us, our small and medium businesses can flourish".
Boris Baidoo, CEO of Boris B's Farms & Veterinary Supplies draws attention to his farm's adherence to international standards and urges the government to trust Ghanaian agribusiness entities in its quest to achieve food security
"Agriculture contributes about 54 percent of our GDP; this shows that we are exporting quite a number of agricultural products. The big question is what benefits are we getting by just sticking to raw material production and export? With Ghana and Cote D'Ivoire producing 65 percent of the raw materials in a $150 billion market, it's unacceptable that we only get less than $10 billion for our efforts. Apart from finding ways to add value and trade within Africa, we must create synergies that make travel easier. Our infrastructure must be up to par for our plans to come to fruition.
The AfCFTA agreement will only realise its full potential if we improve our travel infrastructure. A lot depends on how easy it will be to travel between Accra, Ouagadougou, and Bamako. If we find ourselves in situations where one has to travel through France by air just to get to Bamako, then it will defeat the whole purpose. I am encouraged by the efforts being in this sub-region with regard to our railways. A standard railway is being built from the heart of Ghana and it will stretch through the northern part of the country all the way to Burkina Faso and then Mali. We must harmonise such rails to ensure we can travel easily from country to country. It is amazing that we now have a pronounced consciousness on the continent about the need for creating these synergies".
Vincent Okyere Akomeah, Managing Director of The Cocoa Marketing Company calls for infrastructure upgrade as well as value addition, if the African cocoa industry is to benefit from the AfCFTA agreement
"I believe we can create more than ten million jobs in this country within a short time. We have natural resources that can be converted into finalised or semi finalised goods that can fetch decent profits for us. Funding is a major impediment to the realisation of these plans, though.  We employ hundreds in our farms, and these numbers can triple with the right capital injection into projects like ours. Capital injection will not only diversify our value creation from mainly cocoa, and go into miracle berry production. Miracle berry production can be even more lucrative than Cocoa production, so we must fund and train farmers to look into that sector.
Our political leaders have to change their thinking and begin trusting local producers. African leaders have been looking abroad for solutions while ignoring all the talent and innovation at home. If our leaders get on board with what academia and the private sector are trying to get done, we will soar".
Kwame Asare, CEO at A.D Agrispro Co. Ltd believes that Ghana can meet its job demand among youth if sectors like Cocoa are well funded and local producers allowed to thrive
"I believe the future is now. About a decade ago, the conversations that were being had about agriculture were very different. We have come to a point where it's no longer a shame to be a farmer. Every day we are creating the future, with everyone along the value chain playing their part.
Our youth have shown that with the right support, they can do wonders. We are calling for as well as forming partnerships that will see us grow in areas of crop improvement and mechanisation. I believe that we are setting ourselves up nicely to become a food secure country".
 Alberta Nana Akyaa Akosa, applauds the fact that perceptions about agriculture in Ghana are changing while calling for more support for farmers
"We have to stop our overreliance on the export of raw materials. Last year alone, agriculture contributed to about 54 percent of the GDP and about 40 percent of exports; a majority of this was sold as raw material. Cashew is an excellent cash crop that we can add value to, instead of just selling it in its raw form. We can benefit from the increased gains that come with added value. Soybeans are another potential gold mine for us because our crop is very highly sought after. Unfortunately, we don't have enough high capacity processing firms for the beans, and that sets us back.
We can benefit immensely by adding capacity to already existing processing plants so that we get the best out of them. There is no need to reinvent the wheel. We believe in boosting the processors that are currently under capacity, instead of building new ones. Our efforts as local businesses are threatened when the government is more interested in helping foreign companies than promoting local ones.
We need our government to re-evaluate its relationship with local businesses to see what needs to be done to help us grow. There are lots of local companies that are keen on scaling up, but they don't have the support required to make the transition from mid-sized companies to giants. As much as we respect the work that the Ghana Investment Promotion Centre does, we want the same if not better attention paid to local firms. Proper policies can help address the neglect felt by indigenous firms".
Nana Addo, Executive Director Jei River Farms articulates the need to utilise already existing under capacitated processing plants before looking at building more while also advocating for increased support for indigenous entrepreneurs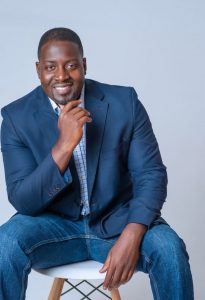 "We have built a skilled team of some talented developers who can serve the local market and at the same time look at global needs. Serving the international community keeps them ahead of the curve here at home and keeps them sharp. Doing it this way enables us to come up with packaged products that serve specific market needs abroad, and we are able to forecast the future needs of our local market. RPA being a versatile technology enables us to offer different solutions in our product suite. It allows us to serve pretty much anyone, thanks to the options we offer.
 The momentum I am seeing with members of the diaspora looking in and local people looking to expand their businesses, is very positive. A lot of this was fuelled by the "Year of Return" campaign of last year. This year we have the "Beyond the Return" campaign which focuses more on the business side. Those that came last year for some history lessons and bonding can engage in some substantive business actions. The diaspora is still making moves in Ghana despite the pandemic".
Emmanuel Tackie, Managing Director at Ntansa expresses delight in his new team of developers and urges entrepreneurs to take advantage of the momentum caused by the 'Year of Return' festivities
"With climate change being a hot topic, renewable energy becomes the only truly sustainable energy source of the future. We must have rigorous innovation around renewable energy and not just money. If all it took to make renewable energy work was money, then most of the developed world would have had this completely figured out. We don't need to reinvent the wheel; we just need to look at the few countries that are doing a good job and do the same. The government has to step back and facilitate local businesses instead of being in the way. The role of government should be to regulate and incentivise, not have its entities compete with us. 
In terms of entrepreneurship, market growth, and general business, power needs to shift to the private sector so that we can grow. The public-private partnership approach would work best for us because the government would be on the regulatory side while the private sector takes the business side.
My experience in running businesses in Ghana has exposed me to the many policy challenges that hold back our industries. Our tax system is also not very favourable for a society that wants to industrialise. The current administration has come up with effective programmes that seek to improve things in this regard. The government has backed banks and enabled them to lend more to businesses. More needs to be done because the private sector is still competing with the government when it comes to lending. We also need more done in our education system because we tend to churn out a lot of half-baked graduates, which then opens the door for expatriates to come in and do the job.
Above all, Ghanaians should develop fidelity to our own companies and brands. It's a pity that we prefer to import what we can produce ourselves. That mentality has existed in government and has trickled down to everyday people. It is high time; we develop our SME sector by patronising indigenous business people. If I set up my business anywhere outside Africa, I am sure to have a hard time because I will get push back. Our governments need to have fidelity to African and Ghanaian business people".
Ernest E. Amissah, CEO at Sunpower Innovations urges the government to be more of a facilitator and less of a competitor in the energy industry while also calling for fidelity to indigenous brands
"With the entry of big international players in Ghana's oil and gas industries, the government put in place a local content policy for the sector. The policy was put in place to protect local companies from unfair competition. It was set up in a way that if anything was to be procured, priority has to go to Ghanaian companies first. International players had trouble finding proper local suppliers in Ghana because local players were not exposed to the standards of the global markets. Over the years, we have developed the right competencies and have formed partnerships with big players in Australia, the United States and Europe. We are in a position to offer what the market requires with the right standards applied. Our ability to make available the right product for this market at competitive markets has enabled us to grow as well.
We have instilled the just-in-time concept in our operations to help make processes run faster. Fast, efficient supply is key to our industry because it's all interconnected. If we fail to deliver gas on time, certain industries will lose millions per hour. We have done well to avert crisis in the industry by instilling pace in our processes through continuous training of staff. There is still a lot of room for improvement when it comes to mindsets and attitudes. Employees have to be made to understand that they are part of the company. If employees understand the company inside out, their at times nonchalant attitude will cease. We have realised the need to encourage our staff to have a career plan so that they can look to climb the corporate ladder. When staff members strive to climb the corporate ladder, it improves the prospects of the entire company within a short time".
Anura Kaluarachi, CEO at Takoradi Gas lauds efforts made by the government so far in insulating Ghanaian gas companies while also emphasizing the need for a just-in-time approach in the industry
In the mid to long term, we are looking to be an international player in the oil and gas sector. We are ready to go for any opportunities we identify in other African countries. The ratification of the Africa Continental Free Trade Area agreement will help us scale the business to other countries in the region and beyond. Our success will heavily hinge on the way the AfCFTA agreement is enforced and managed. Signing a historic deal like that is big, but it will be useless if there will be a lot of red tape and efficiency problems.
Our international exploits will not just be limited to the African continent. As we speak, we are looking to take advantage of the oil finds in Guyana. We are deeply engaged with the Guyanese government and are involved in the tendering process. Our foray into Guyana shows that we are not afraid to venture out and grow. If the AfCFTA agreement is executed well, we will be able to venture far and wide all over the continent of Africa. We have made contact with oil and gas players in Egypt and even in Nigeria, so our Africa agenda is well on course.
Frederick A.Sam, Co-founder of Freddie Jordan Oil Company delights in the AfCFTA agreement but adds that it will only work if it is implemented without the continent's historical bureaucracies  
"Though Ghana has made great strides in this industry, we are still seen as a new market entrant. What is impressive though is that a country like Guyana which just discovered oil looks to us and is emulating some of our policies. Guyana instills confidence in our industry and shows that we are making our mark in the international market. Our local content policy especially has resonated well with the South American country. We are, therefore, growing steadily despite having lots of room for improvement.
Ghana recently had a licensing round thanks to the Ministry of Energy, that sought to attract big international players to express interest in our oil blocs. Lots of lessons were learnt because that round didn't go as expected. We are expecting a second licensing round that is now drawing interest from big corporations like Exxon, whom we have worked with. The fact that super major oil firms like that are interested in Ghana shows that we are getting things right.
Our job as a private firm is to help make our industry more investor-ready. Given that our local policies demand the involvement of indigneous people, our people must be trained to meet the required skill sets of the industry. We have demonstrated our competence and are positioned as a well-equipped firm, ready to take on large projects with international partners.
The importance of QHSE as a focus for us cannot be overemphasised because incidents do not only have the risk of causing physical harm, but also introduce downtime which converts to significant loss of revenue on the hour. Training and strict adherence to QHSE standards is a must, if international players are going to trust local firms like us. We work to keep that watertight so that investors can rest assured that there is competence in the Ghanaian industry". 
Amma Boateng, Managing Director of Destra Energy Group spells out her company's role in making Ghana's oil sector more investor-ready while emphasising the need for skill development, if multinationals are to trust local companies
"The future looks very bright for us because AfCFTA opens up the continent, which is a vast market. Our future will also hinge on our ability to support indigenous businesses. Let us make giants out of local business people who can produce quality products. It is upon us to boost their ability to compete because we must elevate our own even as we welcome foreign investors.
Foreign investors are better suited to coming in as partners that will help grow local industries into industrial giants. Even as we welcome much needed foreign direct investment into our business climate of opportunities for all, we want to be mindful of not handing over markets to investors who may end up moving capital abroad. Our government is doing well to come up with funding initiatives for our SMEs, but we need more public private sector partnerships to push that to the next level".
Nora Bannerman, CEO of Sleek Garments Export Limited expresses excitement with the AfCFTA agreement in the horizon and emphasises the need to support indigenous manufacturers to prevent capital flight
"The private sector must be confident in its ability to deliver. Our confidence and desire to deliver will let the government know that we are ready to start taking on major impactful projects. We have a situation in Ghana where most private sector companies are wholly dependent on their founders. In the event the founder dies, the company goes down with him or her. A lack of succession plans is really hurting the Ghanaian private sector because we end up losing a lot of promising multigenerational businesses.
The government also has to have the initiative and foresight that's required to help build a strong local industrial base. The government can only do this by giving local businesses a chance to try and fail until they get it right. We have to create room for local entrepreneurs to gain experience; otherwise, we won't build a robust local economy. It's not only about awarding tenders but also building expertise and confidence through training and funding".
Samuel Larbi Darko, CEO of Losamills Consult urges the Ghanaian private sector to be more assertive to get government attention while also urging government to give indigenous businesses a chance to showcase their abilities
"Value addition is what we are missing in Africa, and where we must improve to elevate our continent. We look at value addition in two states; the first is raw materials processing which is what most people here believe is the "be all and end all" of value addition. We turn our focus to the second stage, which is packaging and presentation. Packaging and presentation is our bread and butter at Oxy Industries because we understand that without appropriate and attractive packaging, products will not have extended shelf lives, products cannot make it onto shelves
We want to position ourselves in the sub-region as a leader in contract packaging. Our focus is not only in packaging our products, but also those of other firms that need the same services. There are lots of companies in Ghana that are either exporting or trying to export, but the packaging issue lets them down.
We exist to solve their problems and improve their chances of succeeding in other jurisdictions. The AfCFTA agreement sets the stage for us to scale into more African countries than we already have. We also have an eye for the African diaspora, which is a population that cannot be ignored. If more people far and wide patronise our products, it builds trust and mitigates against the negative perception of African products".
Enoch Ampratwum, CEO of Oxy Industries Ltd expresses desire to help African companies package their products better for the international market, and seeks to get the attention of Africans in the diaspora
"Supply chain process improvement will be a primary focus in the pharmaceutical sector for the foreseeable future. As it stands, the majority of our products are shipped in by sea, which means a four to six week lead time. Innovations and technologies that can reduce shipping times will, therefore, take off very quickly. The opportunities lie in transit times reduction. Currently, the situation is tough because of the lengthy transit periods. We find ourselves operating either with excess stock or with shortages. If transit times can be reduced from six weeks to about a week, that changes the mechanics of the whole process and brings much value.
With the rise of A.I technologies, companies are looking to reduce human resources and increase automation. It is easy to believe that large manufacturers will bring in thousands of workers and create jobs, but in this economy, most are looking to automate. It makes more sense for the focus to be on SMEs because they will put more bodies to work than large corporations. Focus also has to go towards helping the youth to develop their skills and not fall for the fallacy that the government or corporates will provide for them.
We need to be targeted when it comes to our search for solutions. Our industry, for instance, is under the purview of the Ministry of Trade and Industry as well as the Ministry of Health. There needs to be clarity because when we need help, it's usually a ping pong match between the two ministries. We also need a balance when it comes to manufacturing because one manufacturing job created here means one lost somewhere else in the world; the opposite is also the case. We need influential lobby groups that can have a sit-down and agree on a sweet medium. Clarity will pave the way for our expansion and the strengthening of our distribution arms which will benefit the country and region's healthcare scene.
Gopalakrishna G. Rao, Managing Director at Eskay Therapeutics sees lead transit time reduction as the main trend of the future in supply chains and calls for the centering of SMEs over large corporations for job creation 
"This is the right time to be focusing on Africa's growth prospects. For many decades, the focus has been on the political temperatures and the conflict, neglecting the business and investment opportunities that exist on the continent. This is, therefore, the time to build synergies between the private and public sector so that we can tell our story better. We now have to go into research, and leverage on technology to attract the investments we need in critical sectors of our economy. It is time we graduate from being primary producers and move up the value chain to bring in more funds to our economy.
The African Continental Free Trade Area agreement gives us a chance to step out of our comfort zones and upscale into East Africa, South Africa and other regions. COVID-19, however sad and destructive, has created a situation where we are now forced to have more interactions amongst ourselves and confront our challenges. We can only grow from this.
Our healthcare systems need a makeover, especially when catering to rural and middle-class urban populations. We need very sustainable healthcare insurance schemes that are pro vulnerable people. Such programmes will only succeed if there are strong synergies between academia, the private and public sectors. Academia does the research, the private sector provides the funds, and the public sector enacts favourable policies that spur success.
Proper synergies will help us introduce and popularise smart hospitals that work through technology. Our work here involves digitising health data and processes. We have made it so that patients can access preventive as well as curative care through their phones instead of travelling to hospitals. We've created a platform that enables seamless communication between the lab, doctors and pharmacy. We are also focusing on bespoke architectural designs that utilise less electricity and maximise heat production so that we cut the costs of running the facilities. The need for using locally sourced products to build our hospitals is also important if we are to save on costs. For our healthcare systems to improve, we must address the capital access problem and the high-interest rate issue. Addressing those twin problems will attract investment to the sector".
Frederick Amissah, Group CEO of Universal Hospitals Group speaks on the need to overhaul the Ghanaian healthcare system and make it more affordable while embracing the latest technologies to help scale up the services
"To help fix healthcare on the continent, we need a conducive macro environment, and individual hospitals doing the right things. We need policies that support growth in healthcare. Restrictions for growth such as cost of utilities, high taxes, and high cost of importation need to be tamed. Once this is done, it will incentivise growth not only in healthcare but also in all high-risk high-cost areas.
We also need regulatory frameworks that standardise quality so that firms that put in the work don't get undermined by those that put in less work. An even playing field is required before we can start to see some real growth in the sector. A balance has to be achieved though so that we don't end up making the regulatory framework too complex for hospitals to achieve.
Public-private partnerships can also accelerate growth in our industry. We have to create synergies that make it possible for private sector hospitals to grow and serve better. A mutually beneficial relationship will see the public sector gain competencies in areas where the private sector thrives.
On a micro level, strong corporate governance is usually the difference between success and failure. We have gone through three transitions and have held strong, because of our organised corporate structure. Here we have a family governance structure and a corporate structure. The corporate structure is removed from the family structure on board level and ensures people are there on merit and experience. Our structure gives an assurance to any investor that risks are minimised when investing with us. We also ensure that our staff are engaged, and adhere to set safety standards". 
Dr. Elikem Tamaklo, Managing Director Nyaho Medical Centre, draws attention to the need for a conducive macro-environment that eases cost restrictions so that private sector medical facilities can operate well and lessen the burden on the public sector
"In Ghana, I believe we can benefit from a model that will compel local construction firms as well as local consulting firms like Delin, to work together and assign them with a bank and a management firm that will see out large projects to completion.
With government backing, we can now go to the open market and get financing at a cheaper rate. In the end, the profits and all the benefits will remain here as opposed to when you contract a multinational. Down the line of such a model, we can also involve a university because we have to focus on linking industry with academia. If we focus on such a model, there is no doubt that more than ten million jobs can be created.
We also need to focus on a mantra that his Excellency our president has put forward, which is "Ghana Beyond Aid". What our president is trying to communicate to us is that we need to transform our thinking to become people who are morally upright and conscious enough to utilise our resources properly.
The overall message is that we should be in charge of our destiny, and our young people will gain the most from this. It's not just about moving away from depending on donors; it's also about moving away from a life of waiting for employment and taking charge. The message by our president also has undertones of developing a hard working culture, a culture of saving and that of telling the truth. If we can take this up seriously, we can fund our projects and get things done fast".
ING. Magnus Quarshie, Founder and CEO of Delin Consult speaks to the need for a local content policy that will protect indigenoues Ghanaian businesses and lead to fast paced growth. 
"The engineering dropout rate in our country will drop if we update our curriculum in my opinion. We must question why engineers aren't being taught in schools that you can build decently using containers and other materials. We must approach solving our housing crisis by exploring new building materials and new ways to build.
Revolutionizing this industry will involve closer ties between academia and the private sector. New businesses need to use research being produced in institutions of higher learning. Students must also be up to date so that the industry can absorb them. We are focusing on building a container estate with a proper underground system, drainage system, and water systems. Our flagship project will be a model of what we believe Africa can be. As a country and continent, we must also make our regulatory environment suitable for investment. There should be a healthy balance between local content laws and an investor friendly environment. We local players must also open our minds to new ideas".
Benking Kwesi Mantey, Managing Director at Nom Company Limited shares his belief that engineering drop out rates will ease once new ideas are introduced to the curriculum while also calling for a focus on local content laws to motivate local aspiring engineers
"The industry must have a vision of what it sees as its future and the best possible scenario. We then present that vision to academia so that they know how to prepare students. The industry wants to produce the best quality at the lowest possible cost without compromising quality while ensuring social good. Academia must come in by producing quality research that we can buy into so that we can have the outcomes we want. When we have the outcomes we want, we can then help fund higher education initiatives that help all of us.
We must have these kinds of discussions when engaging with academia because they will make the whole industry better. When the whole industry shines, the young ones will want to join in and be part of it. The entire engineering scene in Africa will be attractive if we stay in contact, and do projects together".
Ing. Leslie Alex Ayeh, President of the Ghana Insitution of Engineering calls for increased synergy between the industry and academia to advance mutual interests
"We have to step up efforts as a country to ensure that more engineers are coming through. At the moment, we have about 80 per cent of Ghanaian engineers opting to ply their trade abroad because they find opportunities limited here. Governments all over the continent need to develop a strategic plan to ensure we churn out more engineers. Support systems must be in place so that we don't lose our top talent.
Our authorities can put in place policies that prioritise local engineers when it comes to the award of projects. Such policies would excite students and lead to the emergence of a class of highly competent local engineers. Lucrative opportunities for local practitioners along with a keen quality check from the National Institute of Engineers can only lead to a crop of high-quality engineers".
Michael Krakue, Executive Chairman at ADK Consortium highlights the need for the country for Ghana to produce more engineers and spells out incentives that can help keep the talent in the country
"The need to have access to clean tap water and decent housing is so pronounced in this part of the world. Our housing and water needs, therefore, present huge opportunities for those who can provide ready and workable solutions. Basic provisions are the measure by which leaders are gauged, so fulfilling these also gives you a positive image.
Ghana had a well planned industrial policy that laid out plans on how to boost our industrial capacity; we need to activate that plan now. If we don't build local capacity like laid out in the plan, multinationals will come in and swallow all our industries. Activating our industrial policy is really about imparting skills, identifying and rectifying weaknesses in our value chains and actively looking for ways to make us competitive. We must also fashion a framework that attracts foreign investors who come in and benefit local entities".
Samuel Appenteng, CEO of Joissam Ghana underlines the urgency needed in boosting Ghana's industrial capacity lest multinationals take over the whole industrial scene, while also bringing attention to the need of a framework that serves both foreign and local firms
"Our government awards a lot of infrastructure tenders to foreign companies partly because most Ghanaian engineering firms don't have the financial muscle to carry out large projects. We, therefore, could do with investors and partners that can help us get some project pre-financing. Once Ghanaian firms get some large projects under their belt, they can have the capacity and profile to handle more and more.
This country has the potential to build amazing future cities, but we must build enabling infrastructure and amenities. As things stand, everyone wants to live in Accra, and this limits the growth of other places. We must spread out facilities and build ultra-modern road networks that make it easy to access Accra.
Once amenities are spread out, people will move into other locations, and new cities will emerge. The government has to be serious about road networks, and the private sector can step in as well. We can get together as corporations and decide to each fund a few kilometres of road to give us access to markets and sites. If we find ourselves spending less than the government is spending for the same length and quality of the road, then there is cause for deep scrutiny".
Edem Senaya, CEO at Conciv Engineering decries government preference for multinationals in big projects and expresses confidence in the country's ability to build ultra modern future cities
"When I look back at this industry over the last two decades, a lot has changed, and more is yet to come. Technology has changed, people have changed, direction has changed, but the passion and vision to transform and modernize has never been this greater. We have just started the construction of our first flyover, and we look forward to doing interchanges, etc. This is a mark of maturity and underpins the resilient character of the Oswal Investment brand. It is one of our underlying pillars as we challenge ourselves every day with complex projects. Technology will be a huge part in our growth and any future expansion agenda, and that's why I have employed fresh graduates from the Kwame Nkrumah University of Science and Technology in Kumasi who are currently involved in our projects and the plan is to give them enough practical exposure that will build their capabilities for the future.
Our long-term plan is to have these young graduates learn engineering at the highest levels while incorporating state of the art technology that serves our sector. We are doing our part in ensuring that there is a vibrant next generation of engineering talent that can spearhead our infrastructure goals far into the future.
We are doing the work required to position ourselves as the top local name in our industry starting with our 2-year strategic development plan, which includes a huge investment in technology, human capital and what I call multigenerational planning that will ensure that the company will be passed down from generation to generation successfully."
Humphrey A. Williams, CEO of Oswal Investments Limited lays out his strategic plan to compete with multinationals and drive the development of local Ghanian firms in the infrastructure sector.
"We have a huge housing deficit, as well as, roads and highways that need commercialising. The major risk for me is, therefore, is coming up with sufficient capital to take advantage of the opportunities. Our human capital is rich and capable and we have the right culture for productivity. We also have businesses that can do what companies in America and Europe can do. De-risking Africa will not only involve capital injection, but also a focus on local content.
We need appropriate intervention like what happened in Malaysia. When they were pursuing their national agenda, they got to a point where they had to focus on developing their local capacity. Today, they are in a position to export some of their services both in the form of materials and human resources.
We must have a national agenda that promotes local content we can get behind. If we instead choose to remain as we are with high-interest rates and a nonchalant approach to local content, we just won't compete. If we change our thinking though, we will be able to turn our fortunes around".
Rockson Kwesi Dogbegah, CEO at Berock Ventures identifies a lack of capital as the major risk in the building infrastructure sector, while also acknowledging that Ghana has the right culture and skilled human capital to build up the country
"The future of engineering in our country must be centred on promoting local expertise. It has to involve research and doing things our way because we engage in a lot of copy and paste. We must desist from trying to replicate everything we see abroad. It's high time we focus on innovation and come up with appropriate solutions for our situation.
We must also improve relations between academia and the industry. Engineering theory must be trimmed so that we can focus more on the practical aspect. It is important to also balance engineering expertise with the business side of the industry. Skills building must come in harmony with the economic impetus of engineering.
The government must come in and support the industry by being intentional. We should emulate countries like South Korea where the government is heavily engaged with the construction industry. In the Ugandan scene, you are pretty much left to fend for yourself. Our situation may make one resilient, but it also stunts the growth of the industry. Our private sector needs support from the public sector to become competitive on the international stage through reserving projects for locals to develop expertise and reducing the cost of capital for contractors". 
Frank Magoba, CEO of Kaizen Africa emphasizes the need to change focus from theory to practical learning so that a more skillful engineering base can be created
"De-risking Africa has to involve partnerships in a way that builds capacity. There has to be transparency and information sharing with companies opening up about their offerings. When companies open up, it gives them an opportunity to partner with the ones that have more capacity for mutual gain. We must also make data available through case studies so that would-be investors can have a point of reference. Lack of adequate data makes Africa appear too risky.
We have a lot of future cities being planned and built right now. Majority of these cities are centred on green building which can be quite expensive. As we seek to develop sustainable future green cities, we must also focus on developing human capacity. It will be of no use to build cities with no one able to occupy them. When people are empowered enough to afford to occupy such cities in mass, then we can innovate even more. We must be humanitarian enough to not just cater to high-end consumers, but also less empowered people". 
Walter Emidiafe, CEO of Sapient Vendors applauds the efforts being made to build modern cities but calls caution because human empowerment has to happen before such cities can be occupied by locals
'The population of Ghana was estimated to be about twenty-nine million as of the year 2018. It was also said that by this year, the country would have a housing deficit of about two million. The deficit, although a challenge for the country, is an opportunity for us. We are also looking to take advantage of the gains to be made from operating in a country that is developing at a fast rate. Ghana has also been free of the political upheavals that ail other countries; this makes it a good environment to scale any business.
Tourism has also taken off quite well, especially in the last year. 2019 saw close to two million visitors' stream into the country for the "Year of Return" festivities. The festivities saw over a billion dollars get generated. The country can generate such revenue because it is seen as an attractive destination.
The challenge of financing is one that troubles most young businesses like ours. Along with funding comes the issue of interest rates. Interest rates in developed countries can stand at a single digit for long periods, but over here you have to contend with at least 11 per cent for a loan or mortgage. High-interest rates are business killers, and also stand in the way of homeownership. Bureaucracy when it comes to acquiring permits is also a problem. There is only so much you can do at times when it takes about a year or two, to obtain a development permit. Taming these threats will see us thrive in what is a very lucrative Ghanaian real estate sector.
As an organisation, we are open to partnerships that will help us advance our agenda. We want to have close links with the government so that they can help us solve the problem of land. Land availability and cost is the biggest impediment to homeownership in Ghana. If the government can release or subsidise land, then housing costs will drop substantially. We are not limiting ourselves to local partnerships because we have partners in Dubai and even London."
Peter Kofi Akpetey, CEO of Renperty Company Limited highlights the exciting opportunities in Ghana's real estate sector and asks the government to help improve access by lowering costs. 
"There is a boom in the property development sector in Ghana, especially when it comes to residential property. The boom has been ignited by surging demand for housing in the country because of population growth, as well as increased trade activity. Demand is great, but the problem you often run into is the need for funding.
The funding conundrum had confronted us in the past when we had to give up a large project because we couldn't raise enough funds to see it through. It can be frustrating when you do all the design work, then fall at the last hurdle of funding. The government has done some public-private house building projects, but these aren't big enough to meet our two million homes deficit.
Opportunities are abundant in housing. Reaping from the opportunities will first need us to find cheap ways to set houses. We must identify and make use of inexpensive building materials so that costs passed down to final clients remain low.
The government must chip in by ensuring we have adequate infrastructure. When a construction firm has to build up pathways and amenities themselves, those costs are reflected on the cost of the houses they build. The government must rise to the occasion to ensure costs are kept within reach of the people".
Senyo Tetteh, CEO of S. Tetteh + Associates highlights the potential of the real estate industry in Ghana if the funding and infrastructure issues are addressed.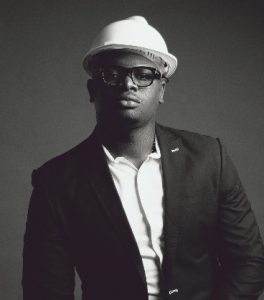 "We target to transcend the Ghanaian market and go into other markets across the continent. We may have gained a firm foothold in Ghana, but we also operate in Benin Republic and work to create collaborations. Here we have a bilingual company that works to bring together francophone and Anglophone Africa. English speaking and French-speaking African nations can work in a complementary way because they both have things to offer each other. As we build our infrastructure and homes, we must inculcate our culture into our craft. Just like developed countries have historical markers all over that Show off their culture, we must have designs that tell our story and heritage.
The problems we have in our countries call for locally made solutions. We endure problems not knowing that we are sitting on goldmines because most of us are not enlightened or empowered enough to think like that. The solution is for us on the continent to sit together and try to innovate as much as possible. Our mindsets must also change so that we can take full advantage of the opportunities that lie in wait. Anglophone countries are leading the way in Africa because they have a certain mentality that we haven't developed yet in francophone countries. French and English Africa must work together so that the gap can be bridged and we can all grow together".
Sewa R. Capo-Chichi, CEO of Capeaux speaks on the need to bridge the gap between French and English speaking African countries so that collaborative synergies can be created to help move the continent forward
"The consultancy business in Ghana can excel, but we need more support from the Ministry of Trade. We need them to direct attention to standards which they are beginning to do, to their credit.
We also need the ministry to provide clarity of requirements, as well as offer financial support to businesses in the space. The management consultancy industry in Ghana and across Africa suffers a lack of understanding of the companies that need our services. If you don't understand the businesses you are trying to serve, you won't help them improve. 
The Africa Continental Free Trade Area agreement (AFCFTA) presents massive opportunities. More fluid intra-African trade will mean an increase in product certification demand. It will mean more work for management consultancy firms, which is good.
We have to get it right when it comes to our structure and policy implementation. Policies are not tested to see their weaknesses, strengths, or opportunities before being fully implemented. We, therefore, sometimes end up stuck with policies that stunt us, instead of growing us.
It is vital to have a structure that will cater to the needs of Ghanaians and make less privileged people comfortable. There has to be space for our young entrepreneurs to get support. Capital is difficult to obtain with the high bank interest rates, a situation that is not ideal. We must look at how to offer funding to budding business people".
Ishmael Kodzokpo, CEO and Principal Consultant at JIK Management Consultancy Services speaks on the need for structure and proper policy implementation to benefit budding entrepreneurs. 
"We don't suffer from a lack of ideas or knowledge; it's a lack of coherence between private sector actions and policymaking public sector execution. Our founder Dr. Ishmael Yamson is often being called upon by the government in an advisory role. Whenever his input is required at the highest levels of government, we sit in a council and help provide guidance based on our vast experience. We also give input in executive decisions both in the private and public sector. Our consultancy does a lot of mediating and consulting work with key decision-makers at that level. Working with stakeholders from both sectors has opened our eyes on the need for both the private and public sector to understand each other's processes, for smoother working relations.
At times we fail to understand the political climate that drives the formulation of certain policies, and those in the public sector also fail to understand the input we can provide as the private sector.
There is a feeling in government, for instance, that when they promise roads, healthcare and other deliverables, it's on them alone to deliver. Our view is that the government's main job is to set the tone and provide an investor-friendly environment. Private investors will be happy to invest in healthcare, education and other infrastructure projects if the business conditions are friendly. We need to work together while understanding our roles and executing correctly.
There is great potential in Ghana, West Africa, and generally the whole of Africa; we are held back by our leadership though. Africa lacks authentic leadership that takes care of our people's interests. If we have a handful of leaders that set the right tone, positive changes will be seen sooner rather than later. Our young people also need to realise their power.
They should not relinquish their right to decide their paths. Lots of challenges could be on the way, but there is a lot that they can do themselves to determine their destiny. Our youth should also bear in mind that the decisions they make today will determine how the future of our continent will look like. Despite the hardship, they should set themselves up to become the high profile leaders we need in about a decade while setting the tone for future generations". 
Raymond Ackah, CEO of Ishmael Yamson & Associates speaks to the need of forming tight links between the private and public sector and also calls on the youth to set the agenda for the future of Ghana.
"The Africa Continental Free Trade Area Agreement (AfCFTA) is a significant development, but we need to have a plan on how to utilise it properly. We need to think about driving interest rates down to support budding entrepreneurs.
If a young entrepreneur needs a loan facility and has to pay interest rates of 24 and sometimes even 30 per cent, you can see why a lot of startups fold. A startup in Europe does not have similar problems because they only have to contend with about 5 per cent. 
We, therefore, need an integrated African trade system that will make things more business-friendly. Sound agreements may have been signed, but countries have to start playing their parts. We cannot rejoice about the AfCFTA when a country like Nigeria has had its borders shut since December.
Honest conversations must be had if regional and continental agreements are to work for us. Africa also has a lot of brilliant young people with unbelievable talent who need exposure. Platforms like this become very important because they push what we have to the rest of the world.
African startups are stunted by competition from multinationals. Most of our governments have had an affinity for foreign companies while neglecting indigenous ones. Local content laws are being enacted in some countries, though, but that's still not enough.
We must be tighter with our protectionism because it's easy for a multinational to front a local person as the founder. Our banks also have to rise to the occasion and support local business. Opportunities exist in plenty, but we must position ourselves to take advantage of changing our mindsets and ways of doing things".
Richard Addison, CEO of Kent Investment calls for local entrepreneurs to get the protection, and support they deserve to see to it that Ghanaians own their economy. 
"Our founding father, Kwame Nkrumah, was very passionate about the need for Africa to break barriers and unite post-independence. It is, therefore, not a coincidence to me that the African Continental Free Trade Area secretariat is going to be hosted by Ghana.
Africa is set to be the biggest trade region in the world in the 21st century, a development that has come about because we have realised that our economies are too small to compete independently. These developments coincide well with our growth fund initiative because African trade barriers will fall. Even with current restrictions, African companies have been able to scale; so you can only imagine what we can do with a little bit more room.
Africa is experiencing a big technological boom, and I believe we will benefit immensely from the technology companies being built by Africans. In this information age, technologies will play a big part in Africa's growth. African tech companies will explode in the coming decades just out of sheer demand.
The mobile money revolution began in Africa; this tells you that we can use technology to scale businesses as we take advantage of the common market. Our current president is big on manufacturing and the need to add value to our raw materials. The current administration's "One district, one factory "initiative, is gaining a lot of momentum and would most likely produce a concurrent industrial uptake".
Eric Osiakwan, Managing Partner of Chanzo Capital lauds the signing of the Africa Continental Free Trade Area agreement, and its potential of opening up the continent for rapid growth through technology and trade.
"Opportunities in our sector are numerous in all the countries within our sub-region. The development dynamics in all these countries are similar, so whatever opportunities we see in Ghana, will probably exist in neighbouring countries as well. Essential services like financing, education, and healthcare are required everywhere, not just within our region. It is, therefore, important to learn from advanced jurisdictions and try to put in place even better infrastructure here.
We are pleasantly surprised by the increasing number of local long term investors participating in our rounds of funding. Out of the $50 million we raised in 2017, about thirty per cent was raised by local investors. This gives us confidence that capital can be raised internally with minimal issues. Our industry is growing quite rapidly all over the continent; all will go well if we overcome the security, political and policy hitches that rear their ugly heads once in a while".
Matthew Adjei, Oasis Capital talks about the numerous opportunities in the sub region that exist due to similar needs across countries while also expressing delight at the number of local investors now interested in impact investing.
"The Africa Continental Free Trade Area Agreement (AfCFTA) can be of great benefit to us. If you are offering a beneficial service or product in Ghana, and you learn that there is an opportunity to provide the same in Benin, Nigeria or Ivory Coast; the agreement helps you make the expansion. The deal will also benefit us because we will now have information about neighbouring countries and the opportunities that can be exploited. Countries that get caught up in protectionist policies will miss out on the many opportunities.
Ghana should not get caught up in protectionism because that does not work well for developing countries. The free trade area agreement will give our people options, especially in the insurance sector, that will introduce competition which will help us grow. Our government and local companies need to be prepared as we go into the launch of the agreement. If we get caught off guard, we could be swallowed by companies from other African countries.
Our insurance sector needs not only to prepare for the AfCFTA; it also needs to be ready for the fourth industrial revolution. We have to move away from capital intensive brick and mortar approaches that require us to set up branches in many locations. We will need a technology revolution in our sector in the coming years. Many applications will have to be created to help us digitise our operations. We will need to incorporate fintech while liaising with mobile network operators, as we prepare for existence in the new tech economy. Technology will help us not only access more clients but serve existing ones faster and more efficiently. We must look at locally made apps that serve our needs and help us operate better". 
Gideon Ataraire, CEO of Allianz Life Ghana calls on Ghanaian companies to prepare adequately for the fourth industrial revolution and AfCFTA, or risk being dominated by new market entrants. 
"The industry is growing steadily, but I acknowledge that penetration is still very low at less than 2 per cent. We must think of how we can boost this to about 5 per cent very soon. The National Insurance Commission has been in the frontlines of a campaign that seeks to improve penetration and see to it that more is done. A draft bill to be debated in parliament will bring in changes that will fast track insurance penetration if the bill is passed.
Compulsory insurance packages like professional indemnity for some categories like medical insurance, worker life insurance, and other packages will help our industry see a boom. The sub-region which boasts of hundreds of millions of people is full of promise for our industry. The Africa Continental Free Trade Area (AfCFTA) presents a scaling opportunity for insurance firms like us. Industries and companies that will do well under an AfCFTA setup are the ones that leverage technology properly to offer superior services".
Bode Oseni, Managing Director of  RegencyNem Insurance expresses confidence that sound legislation will pave way for increased insurance penetration in Ghana, while urging companies within the sector to leverage technology for growth
"When it comes to de-risking Ghana, we must focus on what we can control first. We must ensure that our processes satisfy international standards. There are lots of laws and regulations being passed to make our operations more efficient, but are they being implemented and enforced? If we don't do things right, it will set a precedent that will be ugly in the long run. Developed markets have been a lot harsher on developing markets because our systems have been corruption-prone.
Our president often speaks about the success of Singapore and Malaysia. His vision is to see Ghana adopt financial and educational systems that will see us reach those heights in the long run, while properly utilising our natural resources. The development we want to see must be built around a culture of discipline and accountability.
The Bank of Ghana and the Ministry of Finance have done a lot to make things right; it's all about staying sustainable now. A $3 billion bond was floated as part of debt management efforts, which was a big boost to the country and a godsend given the timing of its arrival just before the Covid-19 crisis started. If the authorities keep doing what they are doing, then Ghana has a bright future. Ghana is slowly moving from an exporter of raw materials and importer of finished goods to a value-add economy through agro-processing and manufacturing. There is an injection of African capital in these processing initiatives which make them very sustainable.
Ghana can fly even higher if we get rid of some of the stumbling blocks to doing business. Issues like land tenure can be a big threat. No one wants to pay big money for a title deed that they aren't sure is valid. The government is making efforts to remedy this and rightfully so. Any threats to investment have to be eliminated if this country is to achieve its social-economic goals". 
Farid Antar, Managing Director at Republic Bank of Ghana lays out the need for Ghana to streamline her financial systems to clear the path to prosperity.
"The problems in the continent are many but it doesn't help us to dwell on them, we would rather look for the opportunities they present. Solving our problems involves looking at things like access to finance, cost of capital and utilities, cross border barriers, value addition of our commodities and many other issues. We look at private-public partnerships as forces that can move the needle when it comes to all these issues. Our role is to help governments achieve reform so that it becomes easy for private players to come in and help make a positive impact.
In our quest to solve our problems, we must acknowledge that Africa is dominated by SMEs. If we want to tame unemployment, which is a major problem, we must incorporate SMEs in the value chain. We can't bring SMEs into the value chain without a plan to upgrade them though. Multinationals may find it difficult to work with SMEs that are lacking in quality and may end up ignoring them or leaving altogether. Too many SMEs want to upscale but not enough want to upgrade. Upgrading always trumps upscaling in any value chain and that must be our focus".
David Dorte, CEO of AB & David Law Firm talks up private-public partnerships as the keys to transformative reform while also speaking to the need for properly onboarding SMEs to the African value chain
"The wellbeing of the farmer is of high priority to us. We strive to have a relationship beyond just transactions with our fifty thousand plus farmers who make up our supply base. We were amongst the first indigenous privately owned firms to go into sustainability when it was opened to local firms back in 2012. Sustainability helps us when it comes to traceability, and direct certification of the Cocoa beans. The company has achieved several milestones since then. We have a larger fleet of vehicles, as well as a subsidiary that does not only cocoa haulage but also other endeavours related to the industry.
Moreover, we have diversified into the cashew market which gives us a great alternative during the lean period of the cocoa season. Part of our community engagement drive is getting into farm service agreements with individual farmers. Deals like that will see us take care of their yield in exchange for the commodity after harvest. Processing is part of our long term plan as well.
Cocoa and cashew processing will help add value and put even more people to work. It will also help more companies like us benefit from the industrialisation drive of the Ghanian economy. Other than cocoa, the government is focusing on other commodities like coconut and rice production. Diversification of commodities will help ease pressure on the cocoa industry and give Cocobod room to strategise better and add value to the crop. The government is, therefore, looking at other commodities to ensure the agricultural industry reduces its reliance on cocoa. 
In Africa we are looking at maybe getting partners in Cote D'ivoire as well as South Africa because these two are really into cocoa. Kenya is also interesting and then we can look over seas into Europe. We possess the knowledge as far as cocoa is concerned and an ideal partner would be someone who has the technical expertise to process in large scale.
We are big on helping farmers by helping add value to them. Farmers are improved when we facilitate access to inputs and credit facilities so that they effectively carry out their pre and post harvest work. It is our intention to also help them improve their living income by helping them get important certifications that will see them get paid more. Diversification also helps farmers earn more because they are not banking their livelihoods on just one crop". 
Hajia Maria Adamu, Managing Director at Federated Commodities Ghana, speaks about the work her organisation is putting in to help diversify Ghana's agricultural sector while helping farmers boost their output, and income.