The US$ 1.5 billion Tema Port expansion and the $500m Takoradi Port expansion represent two milestone moments in the development of Ghana as an African trade & investment hub.
Ghana has long been on the path to establishing itself as a major centre in the global maritime network. The current infrastructure projects coupled with the launch of the Africa Continental Free Trade Agreement (AfCFTA) have accelerated Ghana's journey towards building a truly globally competitive maritime hub.
Ghana will soon be able to accommodate the world's largest container ships and continues to invest in improved transport connections with neighbouring countries.
The wider Ghanian economy is on an industrialisation drive. Ghana's wealth has been built on exporting products from its agriculture and minerals sectors, natural resources which Ghanian companies are now looking to beneficiate prior to export. An efficient shipping and logistics sector is key to the "Ghana Beyond Aid" goals set out by the country's pro-business government.
It appears to be a time of unprecedented opportunity for Ghana's industrialists and exporters. Is the maritime industry in Ghana prepared to drive the country towards its next stage of development?
The Opportunity
Moving The Nation Up the Value Chain 
Ghana's road to prosperity can be accelerated by adding value to the natural resources of the country. Agricultural and mineral exports are currently shipped out the country to have value added to them in Europe, creating high-value products such as chocolate or jewellery. Ghana's industrialisation drive will see more high-value products created on Ghanian soil, and the maritime industry has a vital role to play in turning Ghana into a leading African exporter.
The Africa Continental Free Trade Area Agreement
Ghana will host the secretariat of AfCFTA. The implementation of the agreement will be overseen on Ghanian soil, a responsibility which reflects the positivity felt amongst Ghanian business leaders around the agreement.AfCFTA aims to grow intra-African trade through better harmonisation and coordination of trade liberalisation across the continent. The opportunity for Ghana's exporters is clear.
Driving Regional Growth 
Ghana acts as a trade gateway to landlocked neighbours such as Burkina Faso, Mali and Niger. A position that will be strengthened by upcoming infrastructure projects.
Ghanian industrial conglomerate LMI Holdings, are the main actors in the $200m Trans-Volta Logistics Project. The project will establish an inland port network for the transportation of cargo and fuel from Tema  to Ouagadougou in Burkina Faso along Lake Volta.
The project scheduled to start in 2021, will not only be a big boost for Ghana's economy, it will also serve to open up Ghana's northern region to development and industrialisation.
Technology-driven efficiency 
Ghana has continuously invested in its IT infrastructure and port systems. As the fourth industrial revolution continues to drive automation in supply chain networks, Ghana is well-positioned to remain up to speed with international best practices.  "When foreign potential business partners look at Ghana and other African nations, they want to be assured that our IT infrastructure is robust. It is exciting to see our government's focus on digitising the port systems and making operations easier and more cost-effective," says Danny Laud, CEO of Logical Maritime Services.
Challenges and Threats
Competition from Ivory Coast and Togo 
Ghana faces competition in the region to be seen as the preferred gateway to West Africa. Raymond Adiepena, CEO of Seabird Ghana says "The port developments will come with a lot of business expansion and job opportunities, but still, many threats exist. Stiff competition from Abidjan is threatening our dominance in the maritime business. Togo is also doing a lot of things right with their free trade ports. To compete globally we have to look beyond just facilities, and look into our technological and business sophistication."
Supply Chain Processes
Driving growth in Ghanian industries is reliant upon improvement across the entire supply chain. Developing the port infrastructure in isolation, without ensuring improved efficiency throughout the full supply chain, would only bring limited benefit to Ghana's industrialists.
Gopalakrishna G. Rao, Managing Director at pharmaceutical company Eskay Therapeutics explains "The opportunities lie in transit times reduction. Currently, the situation is tough because of the lengthy transit periods. We find ourselves operating either with excess stock or with shortages. If transit times can be reduced from six weeks to about a week, that changes the mechanics of the whole process and brings value."
Skills Shortage
The concern amongst some business leaders is that the investment into infrastructure development is not being matched by similar investments into education and skills training. "The government must make a deliberate effort to not only upgrade infrastructure in terms of waterways, motorways, technology, but also skills. It will be of no use, if we have good infrastructure but a shortage of skills," says Danny Laud, CEO of Logical Maritime Services. Mr Laud explains "Ghana Maritime Authority is rolling out measures to ensure that the youth acquire the right skills in this space." Efficient collaboration between Ghana's public and private sectors will be needed to ensure Ghana has the human capital to match its developed infrastructure.
The Debate: AfricaLive in Conversation with Ghana's Maritime CEOs.
What does an ambitious vision for the future of Ghana's maritime industry look like?
Will the current investment in port infrastructure be sufficient to truly position Ghana a globally competitive trading hub?
Is Ghana's investment in physical infrastructure being matched by the necessary investment into human capital and skills development?
Can the maritime and logistics sectors improve supply chain efficiency to a level that will significantly impact national development?
AfricaLive talks to the policymakers, business decision-makers, entrepreneurs and investors shaping the future of Ghana's maritime industry.
"The marine industry is improving rapidly. More ships are docking at our ports, and there is a great deal of upward potential in terms of expansion. Current statistics indicate that the turnaround time to claim goods from customs is around 104 hours, which is not something that we are proud of. Improving turnaround time is vital, because it will lower the cost of doing business and improve the profits of the entire sector.
Our entire port infrastructure system is being considered for redevelopment, and such a comprehensive project could have vast positive implications for the sector. We believe strongly in including Ghanaian companies in this process; we cannot build the country without including Ghanaian know-how.
We want to ensure our own people can take advantage of the changes and progress going on in the country. Development in the transportation sector and the economy as a whole can best be achieved through partnerships with the private sector. It is the government's duty to develop regulations and policies that will allow the private sector to create important and valuable changes. The government is prepared to respect corporate rights and to create a system that supports business and growth".
Kwaku Ofori Asiamah, Minister of Transport underlines the need for improving turn around times at the ports and lays out plans to redevelop the industry.
"Ghana is one of the foremost countries in the region to comply with international regulations and this will ensure that Ghana stays in a leading position. In 2017, Ghana was the first in Africa and fifth in the world to pilot an e-navigation platform and we have come a long way on enhancing our compliance to international, maritime regulations.
The e-navigation platform is revolutionary in making navigation in Ghanaian water safer by e.g. broadcasting Maritime Safety Information digitally and in real-time. In the coming years the platform will be further advanced by e.g. updating the map of Lake Volta with submerged tree stumps making vast areas of the lake more accessible"
Thomas Kofi Alonsi, Director General of the Ghana Maritime Authority acknowledges Ghana's efforts in ensuring international maritime compliance and lauds the new e-navigation platform being used in the industry. 
"We have positioned our ports for global trade, and while we do that we also are looking forward to more intra-African trade going maritime.
Major investments have been made in our port infrastructure. Investments were made purposely to enable Ghana's ports to serve as an incentive for the facilitation of intra-African trade, following the implementation of the African Continental Free Trade Area. If you look at port infrastructure in the perspective of container capacity, Ghana is leading today in West and Central Africa."
Michael Luguje, Director General of the Ghana Ports and Harbours Authority (GPHA) considers Ghana to be leading the way in West and Central Africa.
"Ghana has an abundance of natural resources, greater economic transparency and more political stability than many of its neighbours, as well as a progressive approach to stimulating growth, investment and opportunity. Its reliable business infrastructure and investor-friendly climate makes it easier to do business here than in many emerging economies. It's also safe, secure and does not suffer from significant security threats".
Erland Ebbersten, Group Vice President for Africa, Russia and Central Asia at the GAC Group. 
"The Tema-Ouagadougou inland port project will involve the construction of two container ports along the lake's inland waterway to link the two cities.
Upon completion, it will transport cargo and fuel from Tema Port to Ouagadougou. Aside from creating competitive freight transportation, the project will position the Port of Tema as the leading transit hub in West Africa and enhance revenue mobilisation for Ghana and Burkina Faso.
It will also create thousands of direct and indirect jobs for the residents of communities around the project sites including service providers and manufacturers of inputs; as well as individuals with specialized skills across the country".
Kojo Aduhene, CEO of LMI Holdings, on the impact of the Tema-Ouagadougou inland port project which will position Port of Team as the leading transit hub in West Africa.
"The government is putting in quite a shift with the modernisation and expansion of the Takoradi and Tema ports. 
The port developments will come with a lot of business expansion and job opportunities, but still, many threats exist. Stiff competition from Abidjan is threatening our dominance in the maritime business. Togo is also doing a lot of things right with their free trade ports. 
To compete globally we have to look beyond just facilities and look into our technological and business sophistication. We have done well so far as a country and we are coming into even more advancement. Our government has to put in measures to ensure that we boost productivity and optimise our business processes, so that we can accelerate our gains and realise our full potential. The maritime industry is a big revenue earner for our country. We, therefore, must secure it through efficient and fast processes to avoid any losses". 
Raymond Adiepena, CEO of Seabird Ghana looks to drive increased efficiency in the industry to allow Ghana to fulfil its potential.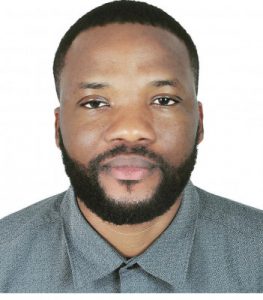 "The government must make a deliberate effort to not only upgrade infrastructure in terms of waterways, motorways, technology, but also skills. It will be of no use, if we have good infrastructure but a shortage of skills. The millions of jobs that we need will only be achieved if we equip our young people with the right skills to make them competitive.
A lot of our unemployment issues in this sector and many others stem from a lack of skills. If you don't have the knowledge and skills, you don't even realise that there are opportunities.
The government is putting in good work as far as expansion and upgrades are concerned. If we fix the knowledge and skill gap issues, our ports will be as competitive as those in Dubai, Singapore, and Antwerp. If we keep up the good work, this can happen in a decade".
Danny Laud, CEO of Logical Maritime Services speaks on the potential of Ghanaian ports if the right moves continue to be made.
"There is a significant breakthrough in the Ghanaian maritime industry at the moment thanks to the government expanding and improving our major ports. We are busier than we've ever been, and we are strategically positioned to handle the new demand. 
The latest developments come with increased competition which at Rachans Logistics we are prepared to face. We encourage and seek partnerships that will help us grow and be sustainable. We have partners in different parts of the world, and at the moment we are looking at the Chinese market. Already, we are part of a global network known as Global Logistics Alliance which helps us pick up items from any part of the world and send them to any destination.
The African Continental Free Trade Area (AfCFTA) is a positive move, especially for Ghana, because it will open business and investment opportunities for us. The government has stepped up preparations for the AfCFTA by extending railway lines and roadways, to open up new areas and centres of economic activity. The current administration has also addressed the looming threat of mass unemployment among youth, through the "One District, One Factory" policy. Having an industry in every district will cut the unemployment rate by a huge margin, so there is a lot to look forward to".
Rachel Ansong, Managing Director at Rachans Logistics Ltd hails government port upgrade efforts.
"Our goal is to transform Tema Port into the leading container hub in West Africa. 
Tema Port is the gateway to our landlocked neighbours i.e. Burkina Faso, Mali and Niger. Our transit corridors have been freed of most of the inspection barriers which hitherto caused unnecessary delays and increased the cost of transportation to the landlocked countries. We will continue to provide quality services and high operational standards in our operations to make Tema Port the most efficient port in the sub-region".
Sandra Opoku, Director of Port-Tema speaks on the role of the port in opening up landlocked West Africa and boosting intra-African trade.
"MPS facilities in Tema Port is the largest container terminal port in West Africa, and the Ghanaian economy is the second-largest in the region. Growth is expected to continue. While considerable transit volumes bound for Burkina Faso, Niger and Mali go through the ports of Lomé, in Togo, and Abidjan, in Côte d'Ivoire, the neighbouring ports are not competitive enough to capture the traffic moving to and from Ghana for transit via land.
We saw there was a better chance to compete for trans-shipment market volume while further securing our locally produced import and export volumes.
We have invested significantly in infrastructure, equipment and local talent, expanding our capacity and improving efficiency. The centrepiece of this campaign involves the building of a 3.5-km breakwater, along with dredging the access channel alongside the quay to a depth of 18m in order to accommodate the world's largest container vessels. Equally importantly, the expanded terminal will be running updated information technology and operations systems to reduce delays, and will receive a much larger fleet of cranes on the waterfront and in the yards to improve turnaround.
Our goal is to transform Tema Port into the leading container hub in West Africa.
Mohamed Samara, CEO, Meridian Port Services Tema speaks the $500m expansion of Tema Port and developing Ghana as West Africa's maritime hub.
"Our growth strategy is in alignment with a lot of disruptions and advancements taking place in the tech industry. The fundamentals of our approach are compliance, technology, partnership, customer expectation and sustainable profitability. All these are critical pointers for our future, and this has meant reassigning our business model and internal processes. Customer expectations are rising in standard all the time. Both individuals and businesses expect short lead times and more flexibility. Manufacturing is becoming more tailored to the customer; it's great for them, but a strain on the logistics industry. The logistics industry is under increasing pressure to offer a better service at a lower cost. Our growth strategy appreciates this challenge, as well as other challenges in the sector.
When it comes to technology, we want to focus on connectivity. We want to create seamless connections with suppliers and manufacturers. Our technology platform should be linked with all the entities in a way that enhances consistency, visibility and streamlines processes so that we can solve challenges in real-time. We need a technological solution that adapts to our operations and way of doing things, not the reverse. We are incorporating innovations such as cloud technology, track and trace technology, as well as voice technology in our logistical processes".
Henrietta Oppong, Managing Director at Hentina Ltd highlights the need to construct business models around emerging technologies and the importance of forming strategic partnerships.
"Our vision is to be the benchmark for global logistics in West Africa. We have to focus on achieving a 100 percent customer rating on our services. The Ghana Ports and Harbors Authority (GPHA) has recently invested in a billion-dollar modern terminal in Tema. GPHA is working with a private firm to construct a four hundred and seventy-five million dollar terminal in Takoradi. Efforts are being made to upgrade our ports because there is an understanding that competing internationally means adhering to international standards. Until the intervention by our government, the port of Abidjan was the largest in the region with only a capacity of twenty thousand containers annually.
The Tema Port expansion means it will have a capacity of over eighty-five thousand containers annually, which makes it the biggest in the region. The maritime developments taking place in Tema and Takoradi will make Ghana a hub for business and trade in the region. Big corporations that had reservations about Ghana over our port capacity will now be looking to come in, while Ghanaian companies will be looking to venture out thanks to improved waterways.
I belong to the new generation that believes technology can solve the majority of our problems, especially in the maritime industry. Our belief in technology inspired our company name, which is "Reach Global" abbreviated as R&G. You can only reach a global audience through technology, and that is why we are big on that. Everything from looking for clients, communicating with them, passing on shipping information, checking for arrivals and rates is done online here. Unlike before, where we operated only within working hours, we can now respond to queries and serve clients round the clock thanks to technology. The expansion of the Tema and Takoradi ports means that our industry is growing and we should be braced for increased economic activity".
Richard Gadri, CEO at R&G Logistics Limited hails the expansion work in both Tema and Takoradi ports  and emphasises the need for the Ghanaian maritime industry to embrace technology
"Before the Tema Port expansion, shipment transit times were between twenty-one to thirty days, these days transit times are between seven to ten days. We also have benefitted from the ability to welcome bigger vessels into our shores and expanded storage capacity, which only serves to make international business easier and more efficient.
There have been concerns about whether we are ready to handle the extra responsibility that comes with port expansion, I believe we can manage. We have to tool up skill-wise though. Locals must be up to scratch with the technology being introduced. Our businesses must also be supported by adequate trade finance. Many of our entrepreneurs are not able to take advantage of opportunities because they lack adequate financing. We must get it right when it comes to skills and financing if we are to fend off competition from neighbouring Togo, Burkina Faso, and Ivory Coast.
We ask a lot from our government, but we must stop and commend this administration for the "One District, One Factory" initiative. The initiative has given local manufacturers a chance to benefit from targeted dispensations that will enable them to expand. Such a government initiative is a proper outreach to the private sector and will indeed help create more jobs. Our government also has a ten-point industrialisation agenda that heavily focuses on value addition of minerals. Adding value to our minerals will help expand our markets and bring in more revenue. There is also an admirable agenda that will ensure food security in the long term. The current administration is laying the building blocks for a bright future for us".
Richmond Kofi Adjapong, CEO at Rich Freight Services Ltd acknowledges the improvements made to the Tema Port, while urging the government to know focus on training locals so that they can keep with fast changing maritime developments
"The ambitions of our maritime industry must be centred on technology. We must not allow ourselves to be left behind by other nations. ICT can help us ease congestion, reduce customs clearing times, and make movement easy. An efficient maritime industry thanks to technology will attract investors and lead to increased trade. We must, therefore, go out of our way to stay updated with technological advancements while ensuring locals are properly trained and equipped. Our industry must always strive to stay competitive lest we get outdone by ambitious neighbours".
Eunice Osei, CEO of Bluchip Logistics Ltd underlines the role technology will play if Ghana's Maritime sector is to remain top in the sub region, and keep up with the rest of the world